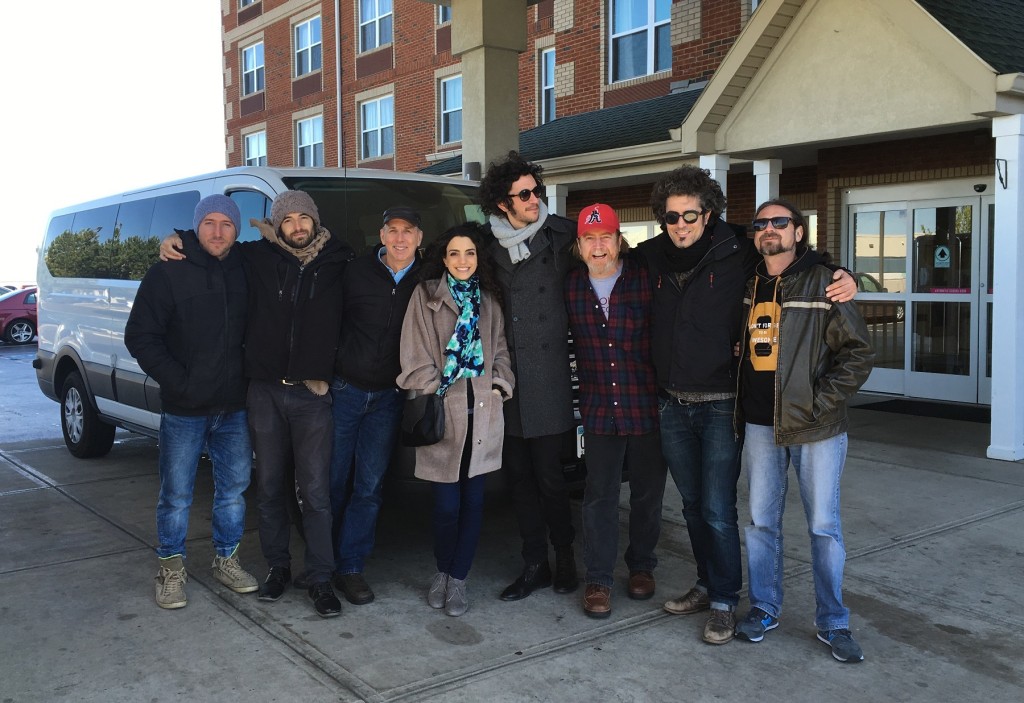 The Israeli folk ensemble Baladino, which will visit Adrian later this month, arrived in the United States this past weekend! They're currently in Wilmington, Ohio, and will arrive in Adrian next week.
Pictured from left to right in the above photo are Yshai (percussionist), Daniel (bass and bass guitar), Ken, Yael (vocalist), Tomer (strings of all kinds), Eric (road manager), Yonnie (wind instruments of all kinds), and Evgeny (sound engineer).
The Croswell is excited to welcome Baladino to our community in one week! For a list of public events during their weeklong stay, including their final concert on on Saturday, April 16, please go to croswell.org/baladino.