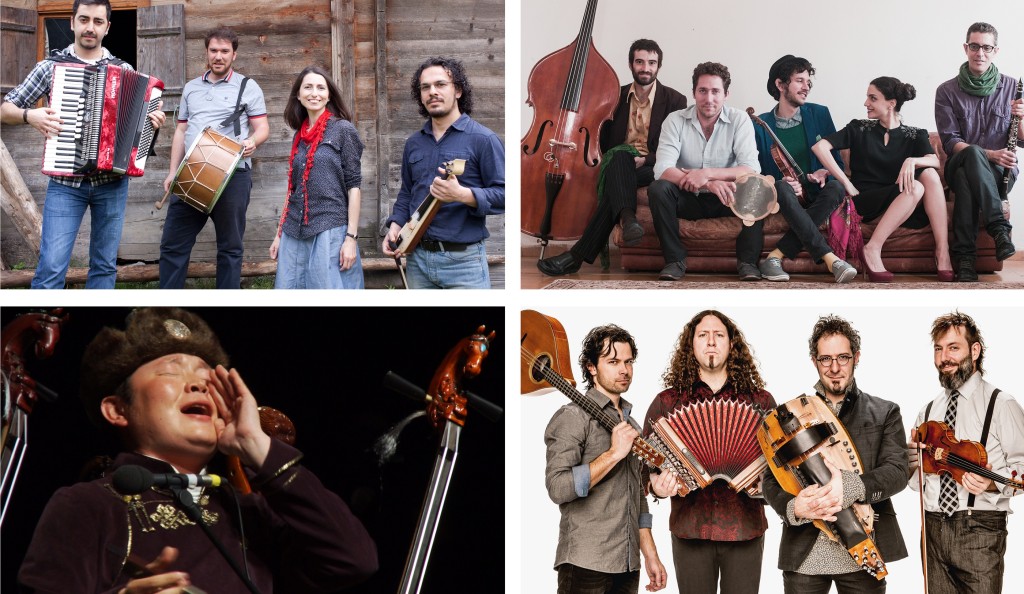 The Croswell is pleased to be the Michigan host location for Arts Midwest World Fest, a program that connects small and mid-sized Midwestern communities to world cultures through week-long residencies with global performers.
Aysenur Kolivar (November 1-8, 2015): Turkish vocalist Aysenur Kolivar was born in Cayeli, a town in the Black Sea region of northeastern Turkey. After her family moved to Izmit, she spent summers in her youth visiting her hometown to connect with the musical heritage of the Anatolian Black Sea culture.
Baladino (April 10-17, 2016): Baladino, an ensemble from Israel, will present centuries-old melodies and sounds carried to Israel from Spain, Eastern Europe, Turkey, and Arabic countries, blending these far-ranging musical influences with authenticity and conviction.
Anda Union (Fall 2016): Anda Union comes from the Inner Mongolia region of China. Anda means "good friends" in Mongolian. The group performs on traditional Mongolian instruments including the horse-head fiddle, or tsuur; the three-holed flute, or maodun chaoer; and Mongolian versions of the dulcimer, zither, lute, and mouth harp. The main singing style performed by Anda Union is khoomii, commonly referred to as throat singing, a traditional type of Mongolian overtone singing, which replicates the sounds of nature.
Le Vent du Nord (Spring 2017): Hailing from Quebec, this progressive folk group mixes the music of old Quebec with a fresh, modern approach, connecting their Quebecois roots to the wider world.