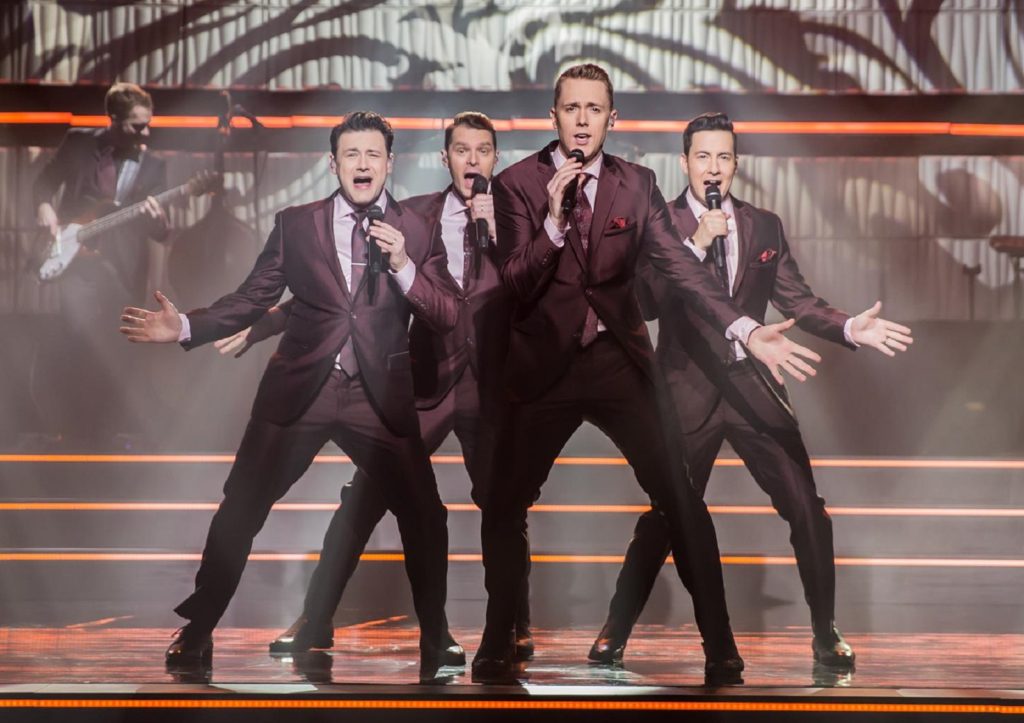 Due to high demand, the Croswell Opera House has announced that a second performance by the band Under the Streetlamp will be added to its grand reopening celebration on the first weekend in May.
The first show of the weekend, at 8 p.m. Saturday, May 6, is nearly sold out. The additional performance will be at 3 p.m. Sunday, May 7, extending the Croswell's reopening celebration to the entire weekend.
"The demand has been absolutely overwhelming," said Jere Righter, the Croswell's artistic director. "We sold over 300 tickets just in the first week that they went on sale. We didn't want to miss a chance to celebrate with any of our friends, so we asked the band if they would come back for a second day, and luckily they said yes."
Under the Streetlamp is a band formed by former cast members of the Tony Award-winning musical "Jersey Boys," including Adrian native Shonn Wiley. The band tours from coast to coast and has been featured on numerous PBS specials. Its members have developed a loyal following for their tight harmonies and slick dance moves as they perform hits from bands like the Drifters, the Beach Boys and the Four Seasons.
"These guys are all fantastic performers, absolutely incredible, and they know how to put on an unforgettable show," Righter said.
The Croswell, which is the oldest theater in Michigan and celebrated its 150th anniversary last year, has been closed since October while undergoing extensive renovations. Its May reopening will stretch across three weekends: the two Under the Streetlamp concerts on May 6 and 7, a concert titled "Best of Broadway" on May 14, and a final concert titled "Jukebox Legends" on May 20.
Tickets for Under the Streetlamp range from $50 to $100 and may be ordered online at croswell.org.
The Croswell is at 129 E. Maumee St., Adrian.
At a glance
What: Grand reopening celebration featuring Under the Streetlamp
When: Saturday, May 6, at 8 p.m.; Sunday, May 7, at 3 p.m.
Where: The Croswell Opera House, 129 E. Maumee St.
To order: Go to croswell.org.