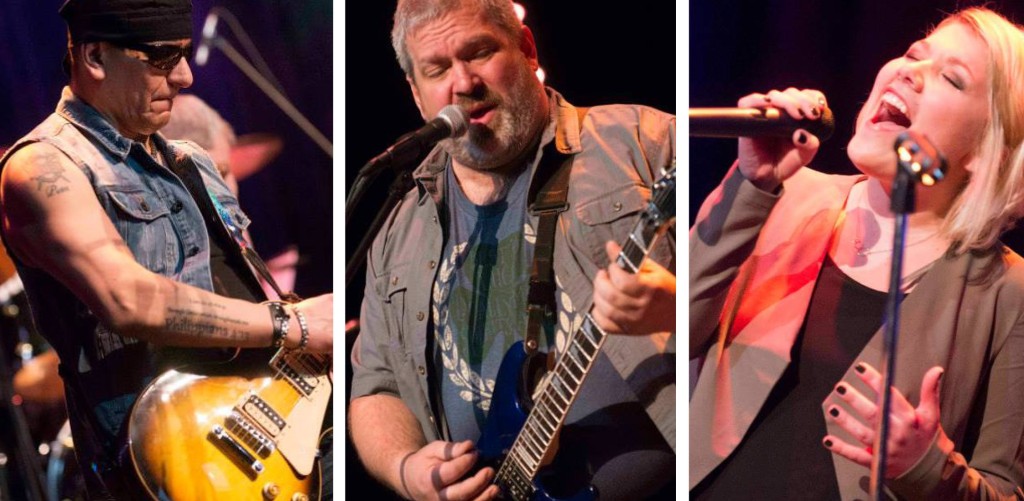 The Croswell Opera House will mark the end of summer with a rock concert featuring the Croswell All-Star Band.
The Summer Sendoff concert, which is at 8 p.m. Saturday, Aug. 29, will feature hits from the '70s, '80s and beyond, including the music of Kiss, Heart, Rick Springfield and Pat Benatar.
The band includes Keith Holloway on guitar and vocals, Dave Rains on keyboard, John Rosas on lead guitar, Dan Kesterke on drums and Garrett Holloway on bass.
They will be joined by two special guests: Kyrie Bristle, most recently seen on the Croswell stage as Sandra Bloom in "Big Fish," and Dan Clair, who just wrapped up a two-weekend run as Huey Calhoun in "Memphis."
"Anyone who's seen them in a show knows what fantastic performers Kyrie and Dan are, but when you see them really rock out, it's a whole different experience," said Jere Righter, artistic director of the Croswell.
Tickets are $20 for the main floor and $15 for the balcony. A cash bar will be available.
To purchase tickets, go to croswell.org or call 517-264-7469.
If you go
What: Summer Sendoff classic rock concert
When: 8 p.m. Saturday, Aug. 29
Where: The Croswell Opera House, 129 E. Maumee St., Adrian
Tickets: $15-$20
More info: 517-264-7469 or croswell.org