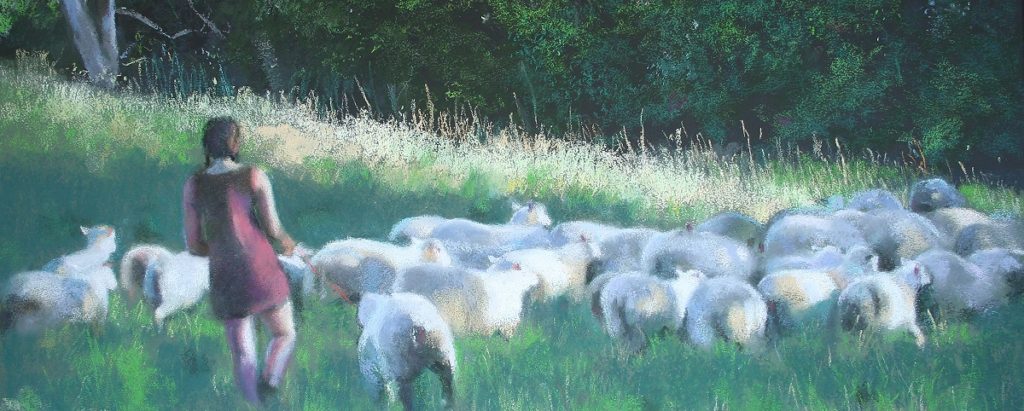 Shepherd, Sheep and Beyond: Pastels by Gail Palpant
The Croswell is pleased to present "Shepherd, Sheep and Beyond," an exhibit by Gail Palpant in the Croswell art gallery.
After working in traditional oils for decades, Palpant found herself drawn to the immediate spectrum of color offered by the medium of pastels. Inspired by the work of 19th-century Lenawee County artist Horatio Shaw — who was her husband's great-grandfather — Palpant has recently turned her attention to studying sheep and painting them in their natural surroundings.
This will be the first solo exhibit in the Croswell's art gallery since our reopening in 2017.
The opening reception that was scheduled for May 4 was postponed due to a power outage — please check back later or watch our Facebook page for information about a new date.
This exhibit will remain on display through the end of June.