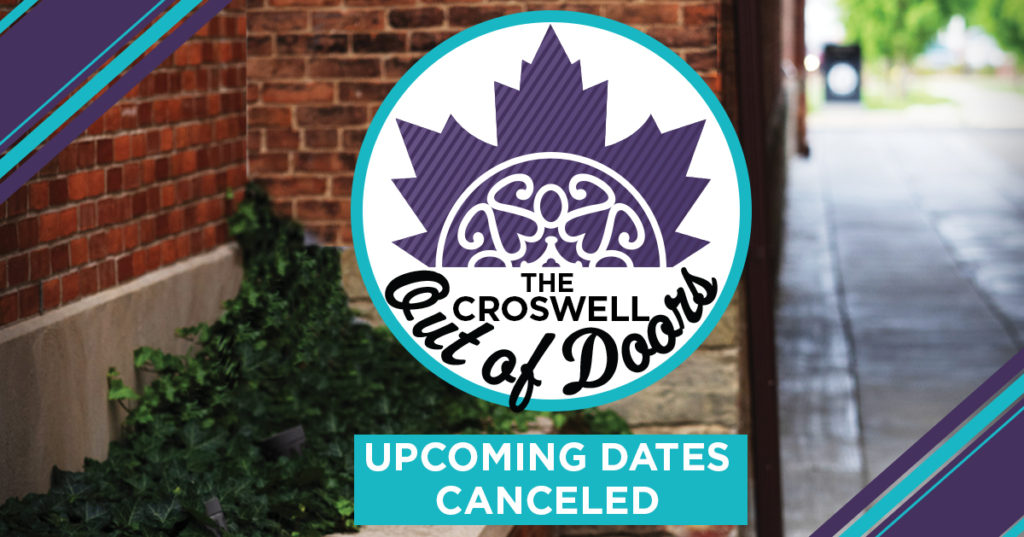 A series of outdoor events throughout the summer that bring arts and entertainment back into our community, even in a time of social distancing!
---
Outdoor Series –
Canceled
Due to a large increase in Coronavirus cases, the Lenawee County Health Department has issued an order restricting all outdoor gatherings in the Adrian area to 25 people or fewer. As a result, we cannot continue with the final two events in our outdoor concert series.
Although we are disappointed to cancel these events, we support the county's efforts to keep our community healthy. We do not want to experience a return to the uncontrolled spread that we saw in March and April and that some states continue to experience even now.We are working on future plans, so please watch this space!
Open Mic with Black Lives Matter of Lenawee | Fri. September 4 at 7pm
The Croswell and Black Lives Matter of Lenawee present an open mic night celebrating diverse voices in art, literature and music. Proceeds from this night will go to Black Lives Matter of Lenawee.
Natasha & Friends | Fri. September 11 & Sat. September 12 at 7pm
Our outdoor entertainment series wraps up with an evening of chart-topping tunes starring Natasha Ricketts and friends!
Rain date for all concerts will be the following night.
No tickets required. Suggested Donation: $10 to $20 per person.
---