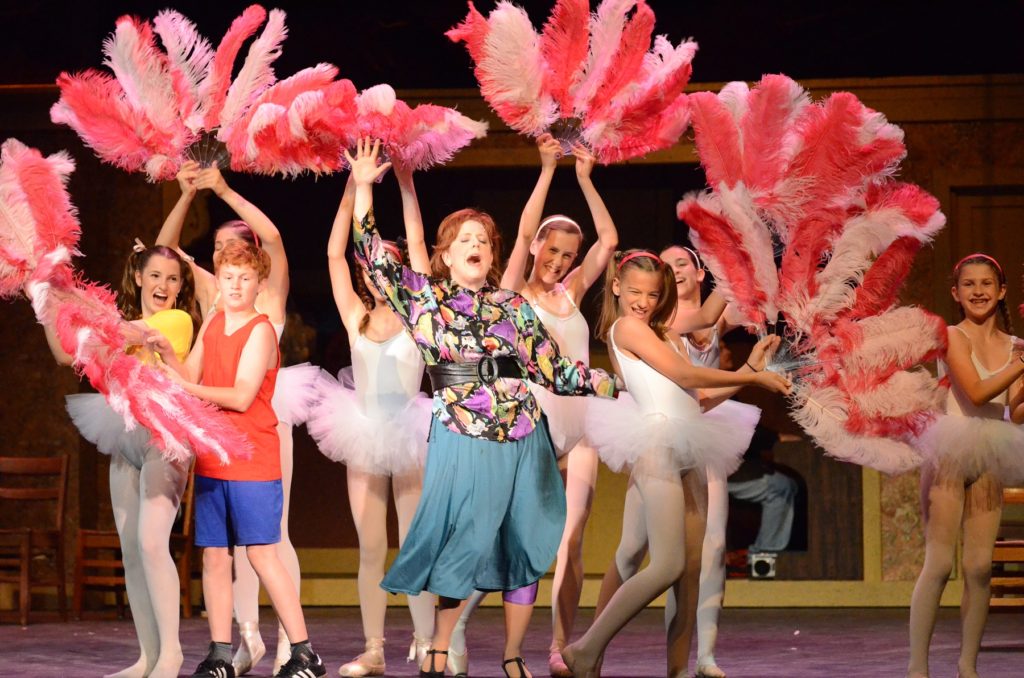 The following props, costumes and set elements from "Billy Elliot" are available for rental. Please contact John MacNaughton at 517-263-6868 or jmacnaughton@croswell.org for price quotes.
16 brown boiler suits for miners
5 blue National Coal Board jackets
16 miners' helmets, distressed, with working headlamps
5 giant dancing dresses for "Expressing Yourself"
6 small Maggie Thatcher puppets and 15-20 laminated Maggie Thatcher faces on sticks
Wooden cow on wheels*
Drop for union hall banner (approx. 15′ x 15′)
5 pairs of boxing gloves
38 tutus in various sizes and three styles (one style for Billy, Michael and ballet girls; one style for Mum and Mrs. Wilkinson; one for all other characters at curtain call)
Michael's bicycle*
Preshow newsreel projection
(Note: The ostrich-feather fans for "Shine," the curtain for "Expressing Yourself," the giant Maggie puppet and the riot shields are no longer available.)
* These items cannot be shipped; renters will need to arrange a box truck for pickup and return.
Please see photos below.