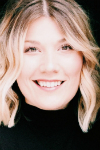 Kyrie Bristle
Director of Development
kbristle@croswell.org
A native of Clinton, Kyrie was familiar to many Croswell patrons for her on-stage roles before becoming director of development. She holds a bachelor's degree in theater and speech communications and a master's degree in organizational leadership, both from Siena Heights University in Adrian. She and her partner, Peter Crist, live in Adrian with their dog, Barrow.
---

Abby Dotz
Box Office Manager & Volunteer Coordinator
adotz@croswell.org
A graduate of the University of Michigan department of theatre & drama, Abby has performed in several Croswell shows, beginning with Hairspray in 2011, and was a box office intern at the Croswell during the summer of 2012. She most recently worked as a patient services associate for Michigan Medicine, and before that was the Director of Marketing and Event Management for the Kerrytown Concert House in Ann Arbor.
---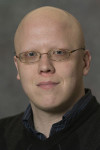 Erik Gable
Director of Marketing and Audience Development
egable@croswell.org
Erik joined the Croswell staff after 12 years in journalism. A 2002 graduate of Grinnell College in Iowa, he came to Michigan in 2005 to work for The Daily Telegram. He also served for two years as adviser to the University of Toledo's student newspaper. He is a co-founder of Adrian First Fridays, vice president of the Adrian District Library board, and a member of the Adrian Center for the Arts board of directors.
---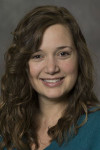 Emily Gifford
Costume Rentals Manager
egifford@croswell.org
Emily is the costume manager for the Croswell, a theater graduate of Siena Heights, and lucky mom to Brenna and Emerson.
---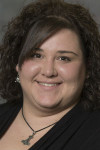 Sarah Henry
Graphic Designer
shenry@croswell.org
Sarah Henry graduated from Adrian College in 2010 with a Bachelor of Fine Arts degree. She lives in Adrian with an articulated six-foot Velociraptor skeleton named Tricia.
---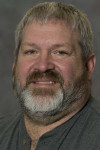 Keith Holloway
Technical Director
kholloway@croswell.org
Keith brings many talents to the Croswell, including finish carpenter, cabinet maker, painter, artist, sound and lighting technician, musician, singer, songwriter, worship leader, designer and all-around figure-it-out skills.
---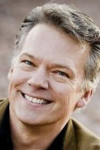 Michael Lackey
Technical Assistant
mlackey@croswell.org
With 37 years of professional theater and music experience, Michael is happy to be back in Adrian. He was a six-year member of the Las Vegas production of Phantom of the Opera and performed with three other Phantom companies — Broadway, San Francisco and the national tour — doing over 3,500 performances and playing the title role more than 200 times. As a librettist, he has produced several original works with his wife, composer Betsy Lackey.
---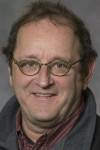 John MacNaughton
Creative Director
jmacnaughton@croswell.org
John joined the Croswell staff after working 10 years as graphic designer for the Adrian Dominican Sisters. He has been involved in theater in some fashion or another ever since his role in 1962 as Tiny Tim in A Christmas Carol. After graduating from Adrian College in 1977, he moved to New York where he worked for many years as an actor, talent agent and casting director. John returned to Adrian in 1992 and has been directing and performing in local theater ever since.
---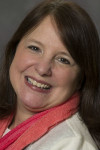 Jere Righter
Artistic Director
jrighter@croswell.org
Jere has been involved, for the past 30 years, in almost every aspect of the Croswell. An Adrian native, Jere is a graduate of Siena Heights University with a degree in theater and speech communications. She subsequently served as Siena's Vice President for Advancement and later was hired to raise funds for medical research at the University of Michigan. Jere is a past president of the Adrian Kiwanis Club and past chair of the Hospice of Lenawee board of directors. With big dreams for enhancing the Croswell's profile as an educational and entertainment destination, Jere is continually grateful for all the generous gifts of support, membership, sponsorship, and volunteerism that work in concert with a staff of talented professionals dedicated to continuing the Croswell's legacy as a downtown anchor and regional jewel.
---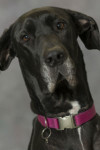 Olive
Croswell Mascot; Executive Assistant to the Artistic Director
Olive, a Great Dane, enjoys chewing on things, fetching tennis balls, taking long walks in the park, and spending time with her human, Jere.