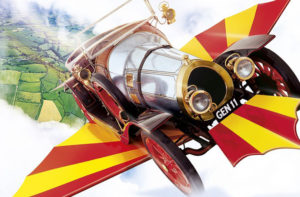 Tickets for all of the shows in the Croswell Opera House's 2017 season went on sale this morning, Wednesday, Feb. 1, at 9 a.m.
The 2017 Broadway Season includes five full-length musicals and the premiere of a new work by Michigan playwright Terry Hissong.
"There are some shows in this season that we expect to sell out, so we are recommending that people order their tickets early," said Jere Righter, the Croswell's artistic director.
The Croswell, which has been undergoing major renovations, will reopen in May with a series of three concerts. Tickets to those shows have been on sale since Jan. 18.
The regular season will begin in June with the musical "Chitty Chitty Bang Bang." The July production will be "In the Heights," a musical by "Hamilton" creator Lin-Manuel Miranda. Then in August, the Croswell will stage "A Funny Thing Happened on the Way to the Forum," a comedy with music and lyrics by Stephen Sondheim.
The live-stage version of Disney's "Beauty and the Beast" will be produced in September, and the Croswell's holiday show will be "Meet Me in St. Louis."
The season also includes the world premiere of Hissong's "The Family Digs" in October and a one-night concert titled "Branson on the Road" on Nov. 11.
Tickets for most shows range from $15 to $35.
The Croswell is at 129 E. Maumee St., Adrian. To order tickets or to see the complete schedule, go to croswell.org/shows.