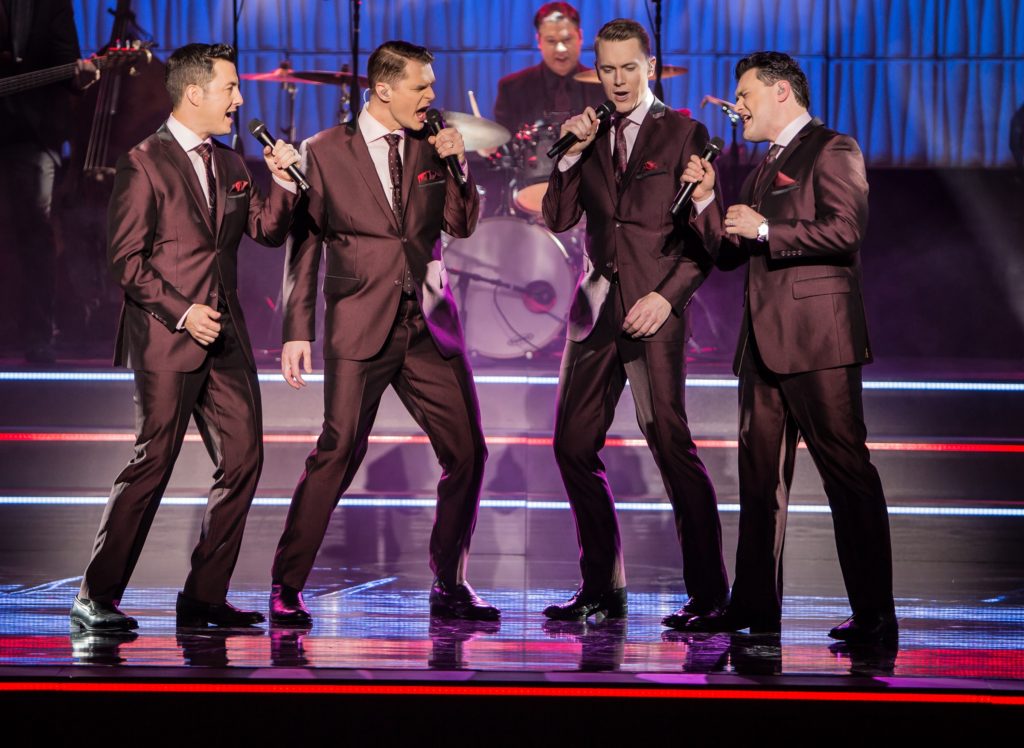 Tickets for the Croswell Opera House's grand reopening concert series, including a performance by the band Under the Streetlamp, went on sale this morning, Wednesday, Jan. 18 at 9 a.m.
Renovations on the 151-year-old theater began in May 2016, and the entire building has been closed since October. The May concert series will be the public's first chance to see the newly renovated theater. In addition to repainting and refinishing the auditorium itself, the Croswell is adding several new spaces, including a black-box studio theater and a cocktail bar for food, drinks and light entertainment.
The concert series includes three events.
The first is a performance by Under the Streetlamp, a band formed by cast members of the Tony Award-winning musical "Jersey Boys." The band members include Shonn Wiley, an Adrian native who got his start performing on the Croswell stage.
Under the Streetlamp has been featured on numerous PBS specials. Its members have developed a loyal following for their tight harmonies and slick dance moves as they perform hits from bands like the Drifters, the Beach Boys and the Four Seasons.
Under the Streetlamp will perform at 8 p.m. Saturday, May 6. Admission ranges from $50 to $100. Tickets to a postshow gala celebration featuring the Dan Kesterke Band, which will take place under a tent in front of the theater, are an additional $25 per person.
The second concert in the series, titled "Best of Broadway," will feature longtime Croswell favorites Nolan Hines, Michael Lackey and Erica Wyman performing Broadway showtunes from every part of the musical theater canon, including Cole Porter, Andrew Lloyd Webber and Stephen Sondheim.
"Best of Broadway" takes place at 2:30 p.m. Sunday, May 14, which is Mother's Day. Admission ranges from $30 to $50. A limited number of tickets to a postshow reception with the performers will be available for $25 per person.