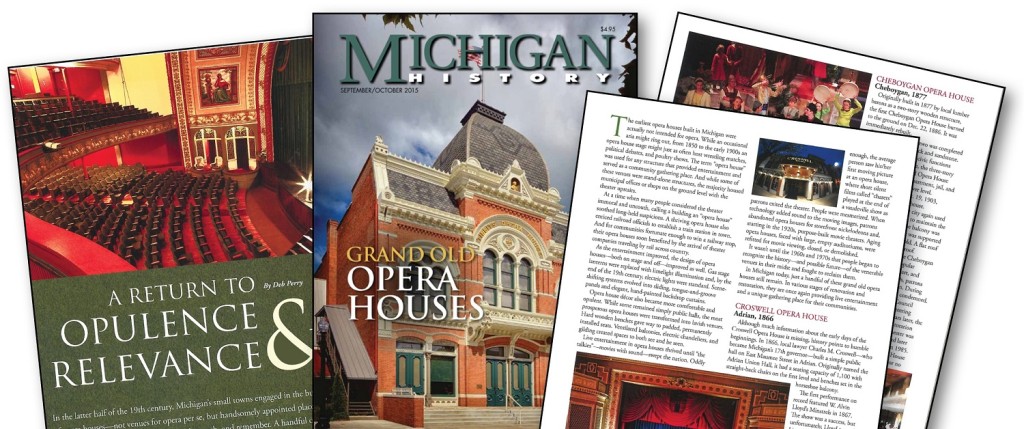 The Croswell Opera House and its 149-year history are featured in the latest issue of Michigan History magazine, alongside five other historic Michigan theaters.
In the article, writer Deb Perry describes the evolution of Michigan's opera houses — as well as shedding some light on the origin of the term. As people who have taken a guided tour of the Croswell may be aware, actual opera has only occasionally been seen on the Croswell stage, but in the 19th century, the word "theater" held connotations of disreputability and immorality. Calling a theater an "opera house" made it seem more respectable.
The story provides a snapshot of theater's evolution from gaslight to electricity, and of the changes that came to many theaters when the film era arrived. In addition to the Croswell, it features the Cheboygan Opera House (1877), the Howell Opera House (1881), the Tibbits Opera House in Coldwater (1882), the City Opera House in Traverse City (1891) and the Menominee Opera House (1902).
The September/October issue of Michigan History is on newsstands now.