Theater camps and classes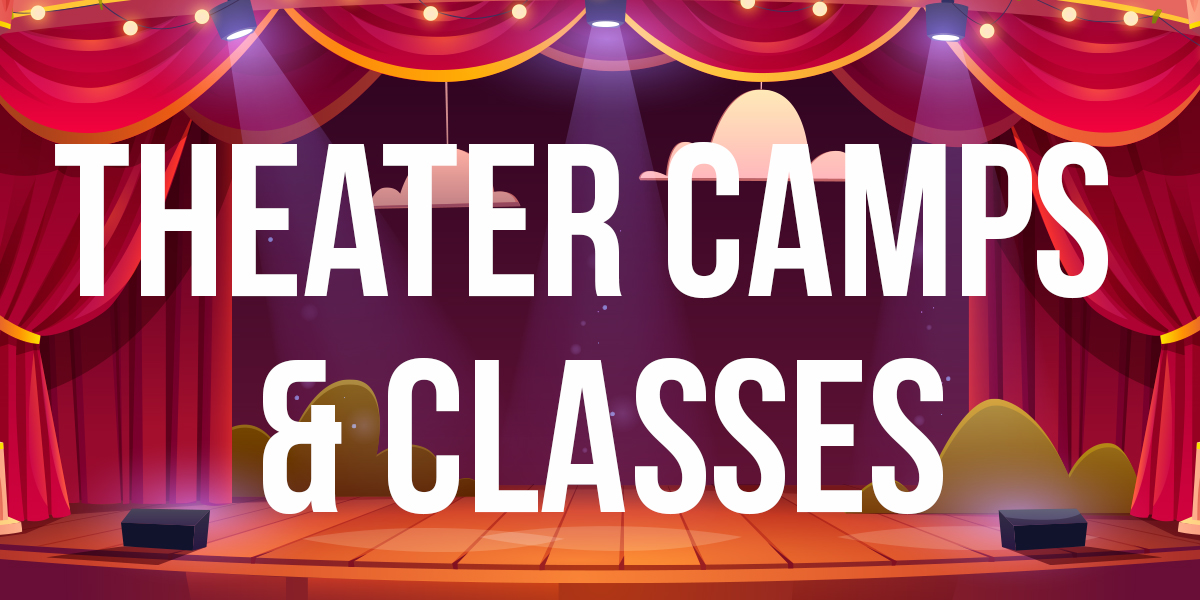 Spring break classes
March 27-31, 2023
We will offer three sessions of spring break camp, divided by age. All classes will run from Monday through Friday.
Improv Toolkit
Two sessions:
Grades 4-7 | noon to 1:30 p.m.
Grades 8-12 | 2-3:30 p.m.
Instructor: Kylie McElrath
Tuition: $75
Say "Yes, and…" to our Improv Toolkit class! Students will learn about the fundamentals and basic tools of improvisational theater. This fast-paced environment encourages students to create stories and characters without scripts using a wide variety of improv techniques, formats and games.
CLASS FULL! — Dino-Story Theater
Grades K-3 | 8:30-10:30 a.m.
Instructor: Kylie McElrath
Tuition: $75
Unleash your inner dinosaur with Dino-Story Theater! Students will adventure through the Jurassic and Triassic periods and discover new ways to use their voices, bodies and imaginations. This fun and inventive drama class is a great starting point for kids who are curious about the performing arts.
Summer performance camp
June 12-16 and June 19-23
with performances on June 23 & 24
Director: Kylie McElrath
Students entering Grades 1-3:
9 a.m. to noon
Tuition: $250
Students entering Grades 4-10:
9 a.m. to 3 p.m.
Tuition: $275
Students will learn about acting, singing, dance, and other elements of theatrical performance as they learn and produce an entire show in just two weeks! This year's performance camp will stage the musical Magic Tree House: Pirates Past Noon.
About the show: This fun and charming musical an adaptation of the fourth of Mary Pope Osborne's award-winning fantasy adventure books from the Magic Tree House book series, which has sold more than 100 million copies around the world. This time around, Jack and Annie's tree house takes them to an exotic island with pirates, where the two discover the power of friendship and the simple pleasures in everyday life.
General info
For all classes, students should come to the Croswell wearing comfortable clothing that they can move easily in. Students should also wear closed-toe shoes. A water bottle is recommended.
In responses to changes in the COVID-19 situation, vaccination is no longer required to participate in Croswell camps and classes.
For more information, please contact Kylie McElrath at 517-264-7469 or [email protected].