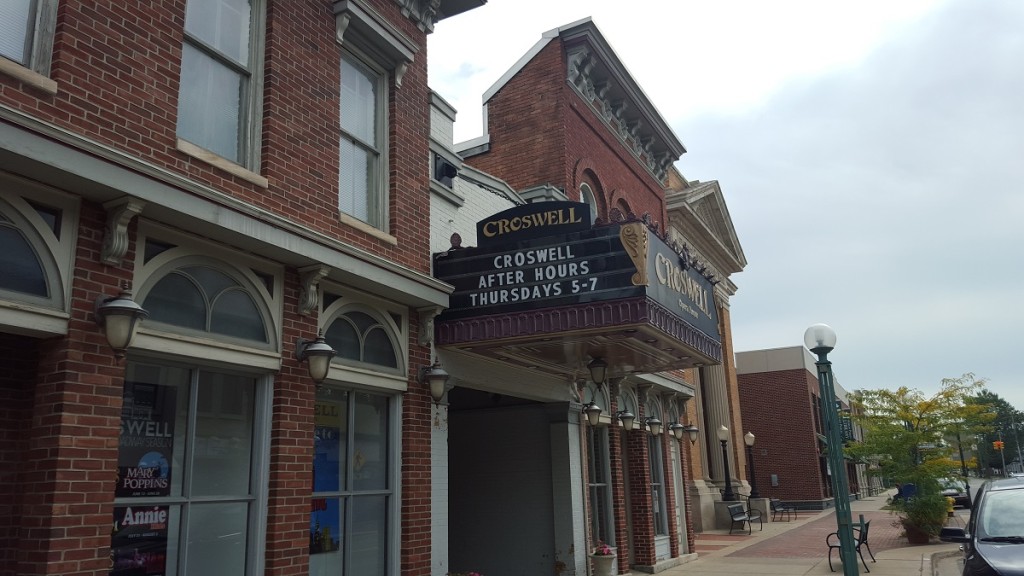 The city of Adrian's application for downtown façade incentives from the Michigan Economic Development Corp., which includes funding for façade improvements at the Croswell Opera House, has taken another step forward.
The MEDC has issued a letter of interest that, pending final approval, would provide about $1.35 million for several projects. In addition to the Croswell, the properties involved are the Lenawee County Historical Museum and the buildings at 113 W. Maumee St., 118 W. Maumee St., 150 N. Main St., and 124-128 E. Maumee St. The Croswell's share of the grant would equal $741,498.
"The fact that this application is moving forward is great news," said Jere Righter, artistic director of the Croswell. "The state of Michigan recognizes how important our historic downtowns are to the economic health of our communities, and the façade program is a reflection of that."
As a major entertainment destination for the region, Righter said, the Croswell will play a significant role in Adrian and Lenawee County's economic revitalization.
"About 40 percent of our patrons come from outside Lenawee County," she said. "That means the Croswell is a big part of bringing people from outside the community to Adrian. When they're here, they get to know our stores and our restaurants, and they contribute to our economy."
The Adrian City Commission on Tuesday authorized Mayor Jim Berryman to sign the MEDC's letter of interest, one of the steps toward final approval. The city also must submit a formal application and conduct an environmental review of the projects, and final approval must come from the Michigan Strategic Fund board.
At Tuesday's city commission meeting, Berryman spoke about the importance of the façade project and the Croswell.
"The Croswell is such a jewel, not just for downtown but for the city of Adrian," he said.
If approved, the façade grant will be a significant boost to the campaign to renovate the 149-year-old theater.