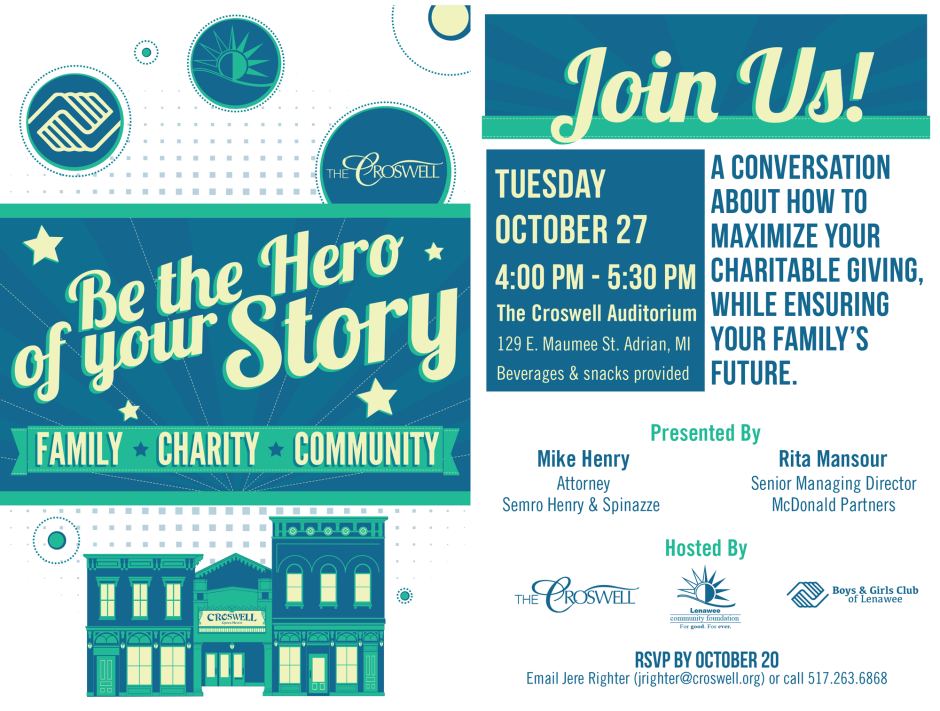 The Croswell Opera House will host an informational session for people who are interested in learning how to use charitable trusts and other vehicles to maximize their charitable giving while reducing their tax burden.
The event will take place from 4 to 5:30 p.m. Tuesday, Oct. 27, at the Croswell. Information will be presented by Mike Henry, an attorney with Semro Henry and Spinazze, and Rita Mansour, senior managing director of wealth management firm McDonald Partners.
The event is sponsored by the Croswell, the Boys and Girls Club of Lenawee, and the Lenawee Community Foundation.
The vehicles to be discussed include charitable remainder trusts, which provide a way for donors to benefit their favorite charities while sheltering some assets from taxation and preserving an inheritance for their families.
"This will be a great way for people to learn about some charitable giving vehicles that really are not well known," said Emory Schmidt, president of the Croswell's board of trustees.
Beverages and light snacks will be provided. To RSVP, contact Jere Righter at 517-263-6868 or jrighter@croswell.org.