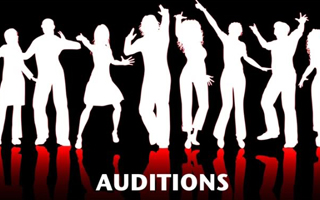 Open auditions will take place this weekend for the Croswell Opera House's upcoming production of "How I Became a Pirate."
Although the show is a musical for children, the cast is mostly adult, calling for at least six adults and one child. Auditions will take place at the Croswell on these dates:
Saturday, Jan. 16, from 10 a.m. to 1 p.m.
Sunday, Jan. 17, from 5 to 7 p.m.
The show is directed by Chris Sancho, with music direction by Wynne Marsh and choreography by Herb Wiley.
Auditioners may arrive at the Croswell at any point during the scheduled audition times, but should plan to stay for about an hour. Auditioners will be asked to sing a short vocal selection, between 16 or 32 bars in length, and should bring sheet music for the accompanist. There will also be a movement audition, so auditioners should wear loose, comfortable clothing and appropriate shoes.
The time commitment for rehearsals is about six weeks. Most rehearsals take place in the evening, with some weekend dates closer to opening.
"How I Became a Pirate" will open on Friday, March 4, and run for two weekends, along with daytime performances on March 8 and 9.
For more information, call 517-263-6868 or email jmacnaughton@croswell.org.