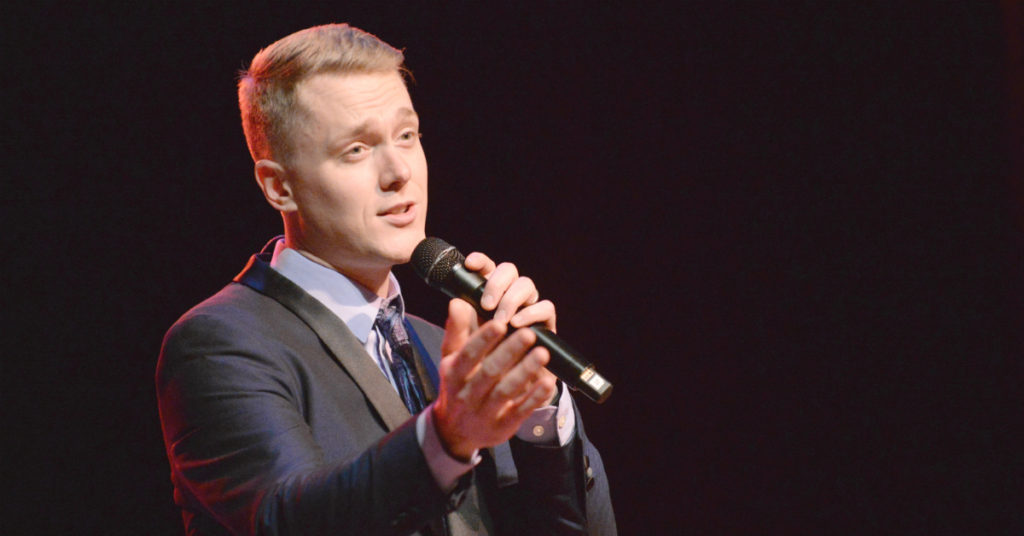 Shonn Wiley first set foot on the Croswell stage when he was 9 years old. Since then, he's performed all over the world — including multiple Broadway credits and a critically acclaimed run in the Chicago cast of Jersey Boys — and co-founded the hit doo-wop band Under the Streetlamp.
This July, Shonn returns to the Croswell stage in the classic musical She Loves Me … his first Croswell summer musical since 1995!
This funny and charming love story was the inspiration for the Tom Hanks-Meg Ryan film You've Got Mail. It's full of great music, and so well-loved by audiences that it has enjoyed two award-winning Broadway revivals!
Dates and times:
Friday, July 13 at 8 p.m.
Saturday, July 14 at 8 p.m.
Sunday, July 15 at 2:30 p.m.
Thursday, July 19 at 8 p.m.
Friday, July 20 at 8 p.m.
Saturday, July 21 at 2:30 and 8 p.m.
Sunday, July 22 at 2:30 p.m.
Don't miss it — get your tickets today!
Order tickets online