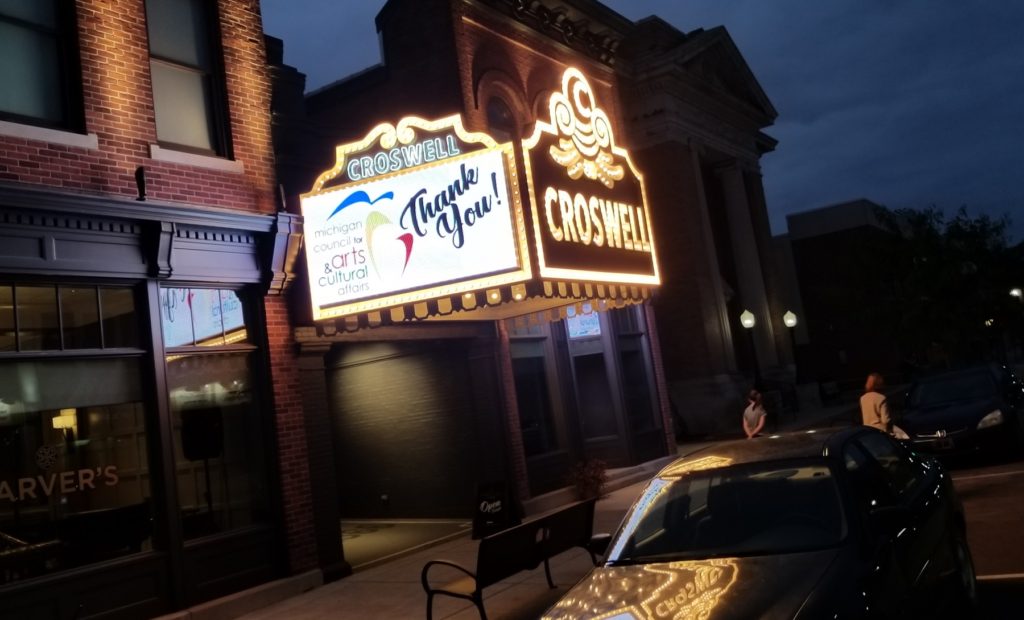 The Croswell Opera House is among six Lenawee County organizations that will receive funding from the Michigan Council for Arts and Cultural Affairs during the next fiscal year.
MCACA will provide a total of $108,280 to Lenawee County organizations in the 2018-19 fiscal year, which begins this fall. The grants were announced on Tuesday.
Grants were awarded to the Croswell, the Adrian Symphony Orchestra, the Tecumseh Center for the Arts, Artalicious, the Devils Lake Festival of the Arts, and the River Raisin Ragtime Revue.
The Croswell will receive $26,000 for general operational support and $12,245 for additional speakers and lighting instruments that will be installed in the Julia Argyros Theater.
"We are honored and thrilled to receive this funding," said Jere Righter, the Croswell's artistic director. "Besides the huge impact that it has on our bottom line, it's great to know that the work we do here is recognized and appreciated at the state level."
MCACA is part of the Michigan Economic Development Corporation.
"These grants show that the state recognizes what an important role the arts play in our communities," Righter said. "The arts are an economic development tool and they also make our communities better places to live."
Grants have been awarded to recipients in 59 of the state's 83 counties, according to a news release from MCACA. The funds provide vital support for a range of community-based organizations with the purpose of preserving local history and cultivating an appreciation and participation in the arts, according to MCACA Executive Director John Bracey.
"Every year the applications we receive continue to get better, which of course makes our job more difficult," Bracey stated. "Much of the difficulty we have is due to the ratio of requests to awards. It becomes a matter of how to reach as many eligible organizations that scored in a fundable range as possible, statewide, with our limited funding."
MCACA evaluated 598 requests from applicants that asked for a total of $18.7 million in support, far more than the $10.7 million allocated for 2018-19 fiscal year arts grants.
"The fact is we can't meet the need, but honestly, we could not provide any of this, if it were not for the incredible support we have received from Gov. Snyder and the legislature," Bracey said.
Awards were based on a peer review process, which was conducted in a public forum. Recommendations from 26 panels were made to the Governor's Council, which determined final approval.