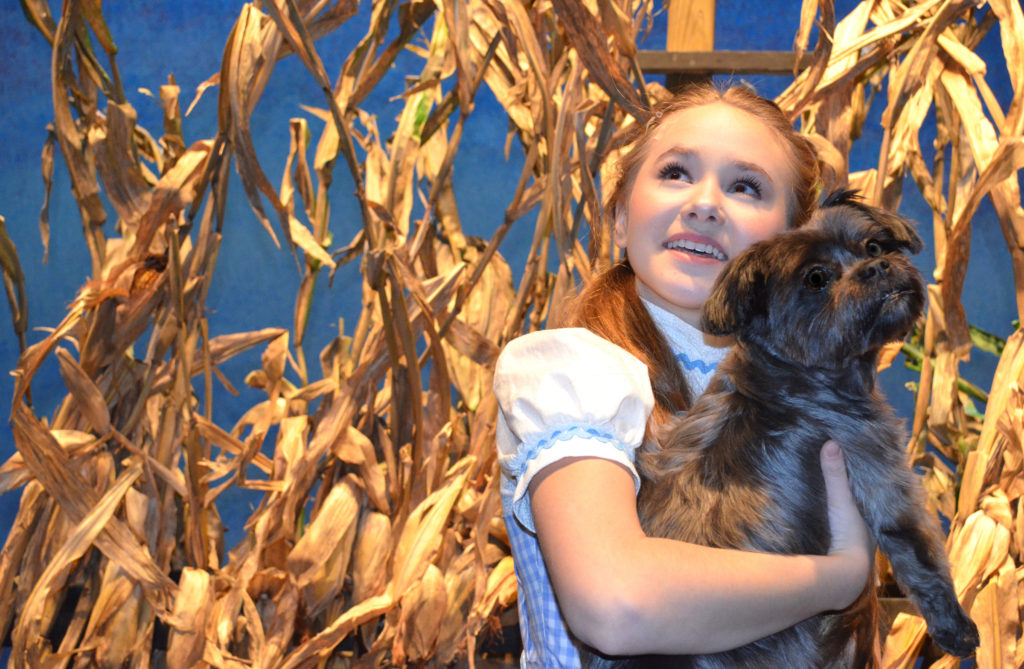 One of the most beloved classics of American cinema will come to life on stage this Christmas season when the Croswell Opera House stages "The Wizard of Oz."
The production opens Thanksgiving weekend, with shows at 7:30 p.m. Saturday and 2:30 p.m. Sunday. It continues the weekends of Nov. 30 to Dec. 2 and Dec. 7-9 with 7:30 p.m. shows on Fridays and Saturdays and 2:30 p.m. shows on Saturdays and Sundays.
The role of Dorothy is played by Olivia Goosman of Pinckney, last seen in the Croswell's 2017 production of "Chitty Chitty Bang Bang."
Joe Dennehy of Toledo plays the Scarecrow, Tommy Hodgman of Tecumseh plays the Tinman, and Christopher Stack of Perrysburg plays the Cowardly Lion. Kyrie Bristle of Adrian plays Aunt Em and Glinda, the Good Witch of the North, while Mary Rumman of Milan plays the Wicked Witch of the West. Anthony Isom of Adrian plays Uncle Henry. The Wizard is played by Peter Stewart of Adrian.
Rounding out the 49-person cast are Ivy Brielmaier-Thompson, Lydia Cheng, Adriannah Cooper, Tiah Davis, Gabriel Ebeling, Landin Fisher, Brenna Gifford, Alexandra June, Abigail Knight, Izzy Knight, Brittani McComb, Scotland Mills, Shannah Mutatu, Jennifer Noble, Libby Pifer, Noah Roberts, Lylah Slupe, Goldie Snead, Gage Sterling, Mary Thompson, and Ja'Vaughn White, all of Adrian; Alisa Mutchler-Bauer of Chelsea; Luke Barden of Clinton; Lucas Rohlfs of Jackson; Tessa Decker of Lambertville; Ava Brighton and Ava Marie Snyder of Onsted; Jonah Hiatt of Palmyra; and Pam Adair, Ambrose Cattell, Assumpter Cattell, Judea Cattell, Perpetua Cattell, Michelle Doerfler, Kyle Haeussler, Landon Lakatos, Alex Lane, Jim McLerran, Leighna Sackett, Meigha Sackett, and Macy Schmidt, all of Tecumseh.
The director is Julianne Dolan. The music director is Wynne Marsh, and the choreographer is Allison Kuhr. Scenic design is by Steve Sauers, costume design by Pam Krage, sound by Chris Goosman, and lights by Tiff Crutchfield.
The Croswell is at 129 E. Maumee St. in downtown Adrian. Tickets range from $15 to $35 and may be purchased by calling 517-264-7469 or online at croswell.org.