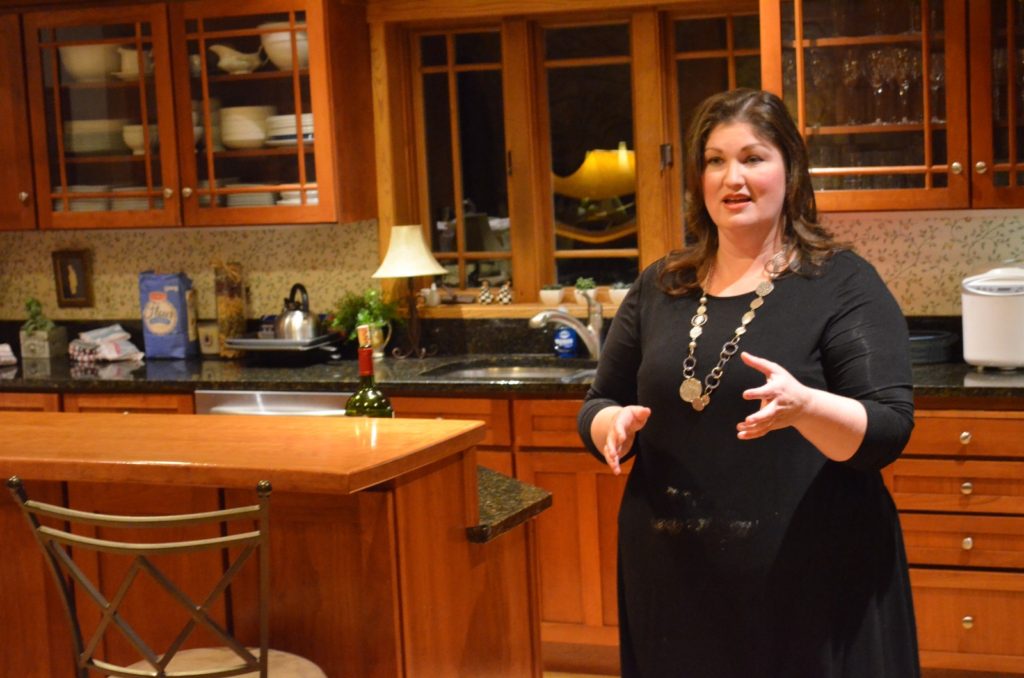 The Blissfield home of Frank and Brenda Baker will be the site of an immersive theater experience produced by the Croswell Opera House this weekend.
A one-woman play titled "Aglio e Olio" will be staged in the Bakers' kitchen Thursday through Sunday, Feb. 14-17. In the play, the narrator tells the story of her father's final days while preparing the food that was an integral part of her upbringing in an Italian family.
The semi-autobiographical play was first developed by actress Meg Persichetti and film director Laura Gilkey, who is an Adrian native now living in New Jersey. In the Croswell's production, the character originated by Persichetti is played by Maria Portaro-Mohler of Lambertville. The play is directed by John MacNaughton.
"It's an intimate remembering of the events surrounding her father's passing," MacNaughton said.
The play aims to create a sense of community among the people who attend by having them sample the dishes prepared by the narrator at the end of the show.
"Food brings people together," Portaro-Mohler said. "Even if you have nothing in common, you now have something in common because you're sharing this meal."
Because the play ties the narrator's childhood memories together with the story of her father's death, Portaro-Mohler said she hopes the play pushes viewers to remember the good times they had with people they have lost in their own lives.
Setting the play in a kitchen is a reminder, MacNaughton said, that theater takes many forms.
"Theater doesn't have to happen in a building with a proscenium and a curtain," he said.
"Aglio e Olio" runs from Feb 14-17, with performances on Thursday, Friday and Saturday at 6 p.m. and a Sunday performance at 2:30 p.m. Tickets are $40 each and must be purchased in advance, and directions to the home will be provided at time of purchase. 
To purchase tickets or for more information, go to croswell.org or call 517-264-7469.