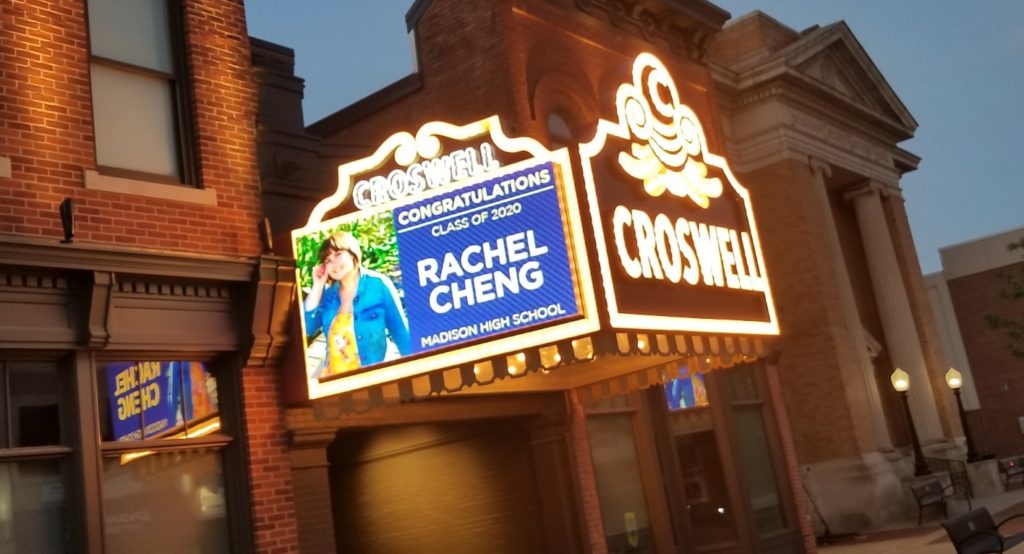 Are you looking for a unique way to celebrate a graduation, birthday or anniversary? Try saying it with our marquee!
Many graduation ceremonies have been canceled or postponed, so as an alternate way to celebrate — and also a way to bring in a little extra money while we're closed down! — we are offering the ability to buy space on our marquee to celebrate a graduation or other special event.
For $75, we will put your congratulatory message in rotation on our marquee for an entire week (Monday through Sunday). Your screen is guaranteed to appear at least once every five minutes, and our marquee is lit 14 hours a day. We have graduation templates for most schools in our area … and if we don't have yours yet, don't worry, we'll make one!
And of course, you won't just be celebrating a milestone in a memorable way … you'll be helping the Croswell too.
The deadline for each week is noon the previous Friday, so book your space now!
Click here to order!