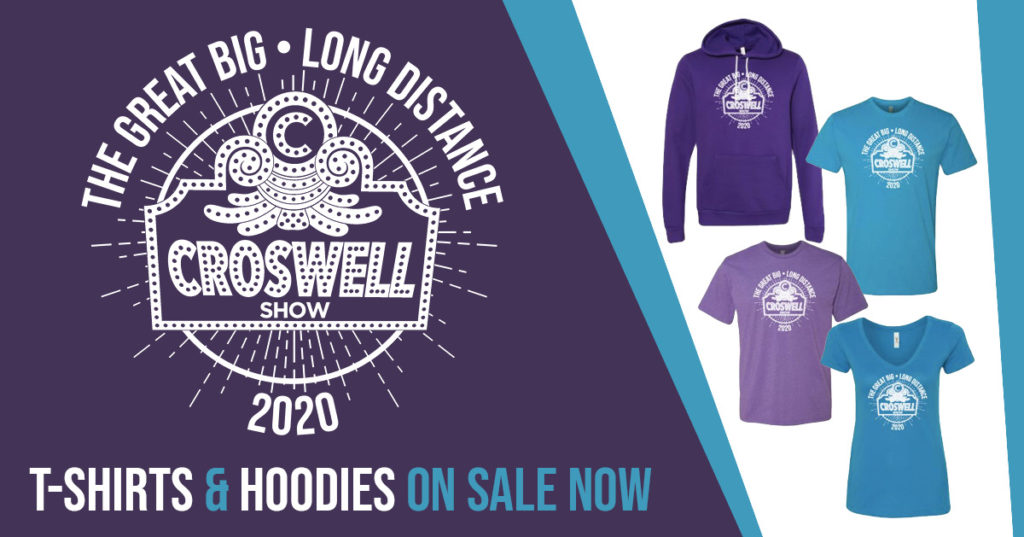 Although it may be a different kind of show, as with any show, we're offering show shirts and hoodies to our "cast" and "crew" — you, the Croswell community!
Proceeds from the purchase of "The Great Big Long Distance Croswell Show" shirts and hoodies will go directly to the Croswell, and will help us during this time that we are unable to produce shows.
And don't worry about driving out to pick up your shirt from us, because Jüpmode will ship your order directly to you, no matter where you are across the country!
Available shirts include an adult unisex t-shirt in purple or turquoise, a women's V-neck t-shirt in purple or turquoise, a youth t-shirt in purple, and an adult hooded sweatshirt in purple.
Place your order today!
Click here to order!