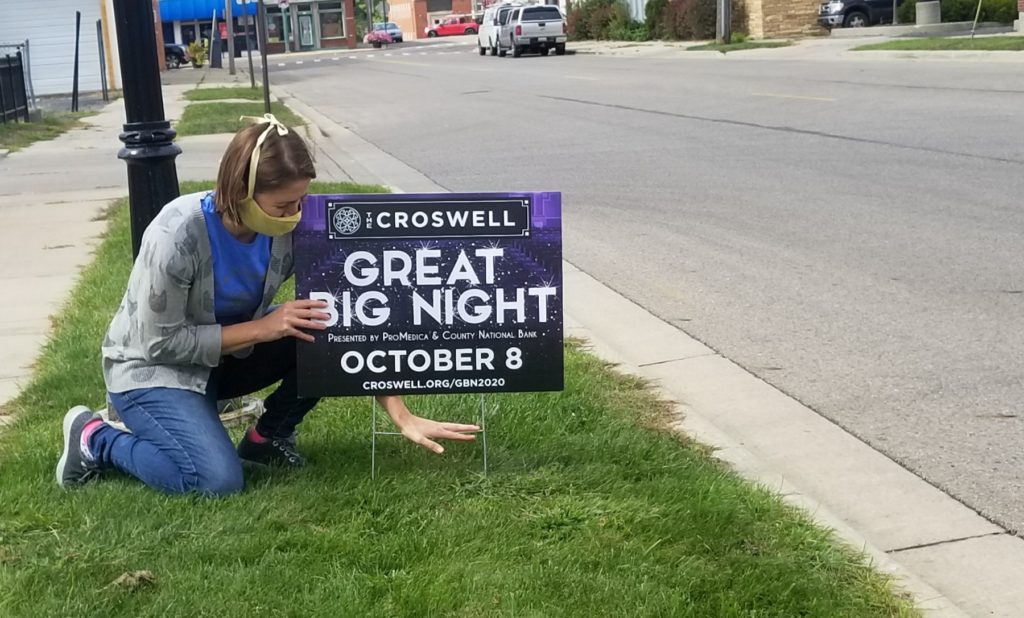 For the past decade, the Croswell Opera House has raised money to support its operations and preserve its historic building through an early-summer fundraiser called The Great Big Night.
The COVID-19 shutdown forced the postponement of the 10th annual celebration that had been scheduled for May, but now The Great Big Night is back — and happening online.
The event is scheduled for 7 p.m. Thursday, Oct. 8, with guests encouraged to tune in 15 minutes early for preshow entertainment. Supporters will be able to watch on their computers, tablets, or smart TVs.
"It will be a program filled with uplifting messages coming from Croswell friends and family from all over the country," said Kyrie Bristle, the Croswell's director of development. "It'll be a reflection of where we've been, and also looking forward to the day when we all get to be together at the Croswell again."
In addition to the dozens of people sharing performances and stories, several past and present Croswell performers are taking on different behind-the-scenes roles to make the virtual event happen. Brian Hissong, who most recently appeared in 2018's concert version of "West Side Story," is producing the show, and videography is being done by bassist Jon Diener and actor Troy McGee.
Supporters can tune in for free, but there is also a paid option for those who want to support the Croswell further. The event will feature an online silent auction, with items that include one-on-one virtual dance lessons with actor Shonn Wiley, an art class with Pi Benio at the Adrian Center for the Arts, custom woodworking by master carpenter and Croswell technical director Keith Holloway, a fully mature shade tree installed by Underwood Nursery, jewelry donated by International Diamond, a year's worth of flowers from Flowers & Such, a personal haunted tour of the Croswell with actor and historian Steve Kiersey, and stays at Boyne Mountain in northern Michigan and St. Simons Island in Georgia.
The event is sponsored by ProMedica and County National Bank, along with several other local businesses and families.
For more information and to register, go to croswell.org/gbn2020. For more information, call 517-264-7469 or email [email protected].