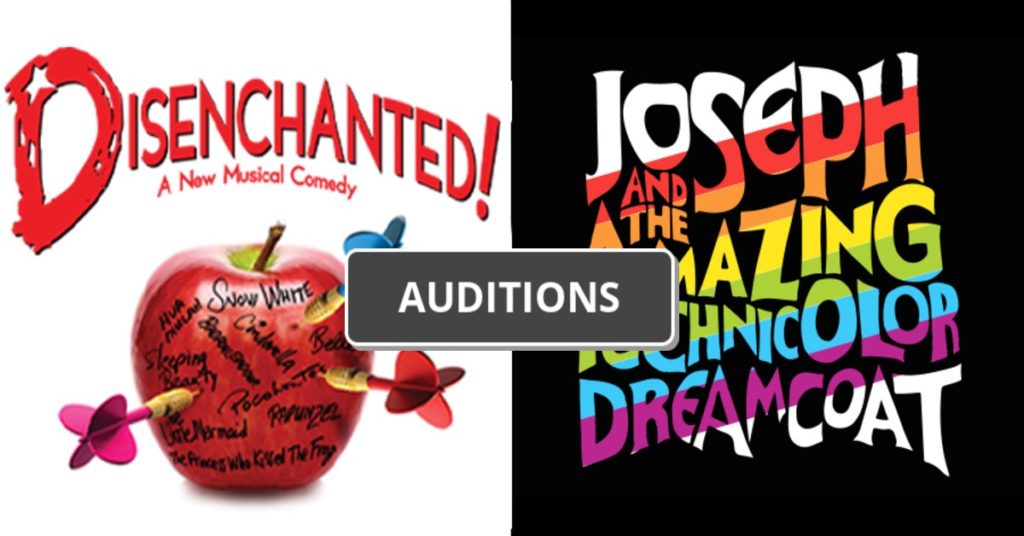 Online auditions for Disenchanted and Joseph
The Croswell is pleased to announce open auditions for our upcoming outdoor productions of Disenchanted (July 9-18) and Joseph and the Amazing Technicolor Dreamcoat (August 13-22). Because of current public health guidelines, auditions will be held online.
Disenchanted will be directed by Jen Letherer, with music direction by Kevin Foster and choreography by Emily Hribar. Joseph will be directed by Dom Glover.
A list of roles can be found here. (All roles in Disenchanted are adult women, but Joseph has roles for all performers.)
The submission deadline is May 9. To submit your audition, you'll need fill out an audition form and prepare a video of yourself singing a vocal selection. We are not requiring a dance video, but your audition form will include space to list any dance experience you have.
Click here to fill out the audition form!
How to prepare your video:
You do not need to perform an entire song — a short selection, such as one verse and a chorus, is enough. A cappella is acceptable, but we recommend performing with a backing track if possible. (You can find backing tracks for most songs by searching for the song title and "karaoke track" on YouTube. Of course, live accompaniment is fine too if that happens to be an option in your home!)
There is a button on the audition form where you can upload your video, but if this does not work for any reason, you will also be able to provide a YouTube link.
Please note that there is a maximum file size of 25MB for uploads. If your video is larger than 25MB, you can use this website to reduce its size. We recommend setting a "target" of about 20MB to leave room for error.
Want help preparing your audition? Croswell summer intern AJ Howard provides some tips and tricks in this video!
---
General audition information
All Croswell productions are cast locally with open auditions. If you would like to receive notices about upcoming auditions, please sign up for our auditions mailing list.