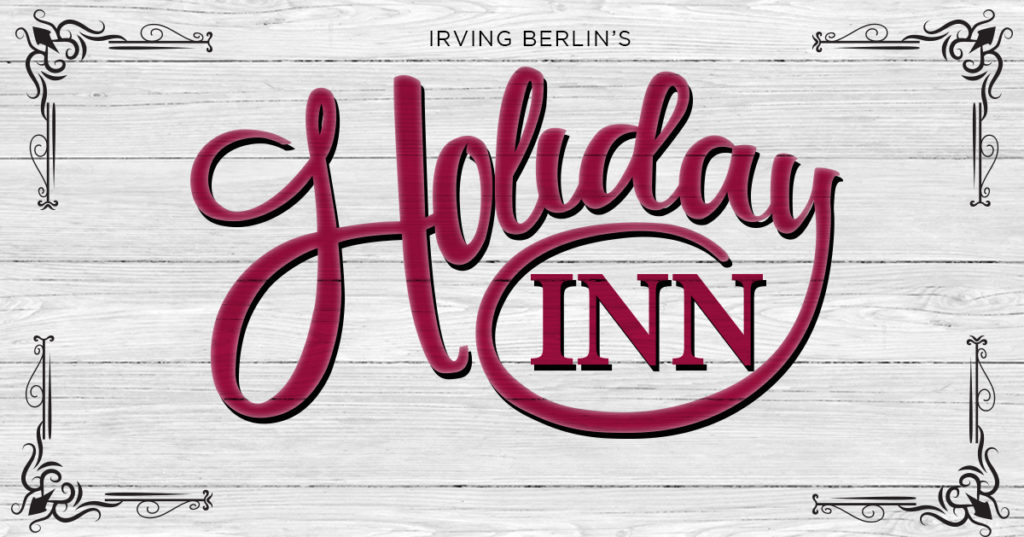 Online auditions for Holiday Inn
The Croswell is moving forward with plans for the musical Holiday Inn in August. Please be assured that we will follow all guidelines laid out by the CDC and state officials throughout the rehearsal process, and we will not continue with the show if we are not confident that we can do so safely.
A list of roles can be found here. (Most roles are for adults, although there is one role for a child who can play between 9 and 12.)
It is likely that the first few weeks of rehearsals will need to take place online.
Auditions for Holiday Inn will be conducted entirely online with a submission deadline of May 23. To submit your audition, you'll need fill out an audition form and email us a video of yourself singing a vocal selection. Submitting a dance video is highly encouraged, but optional. (Holiday Inn is a heavy dance show, but there are a few non-dancing roles.)
Here is the form:
How to prepare your video:
You do not need to perform an entire song — a short selection, such as one verse and a chorus, is enough. A cappella is acceptable, but we recommend performing with a backing track if possible. (You can find backing tracks for most songs by searching for the song title and "karaoke track" on YouTube. Of course, live accompaniment is fine too if that happens to be an option in your home!)
The song choice is up to you, but if you would like a place to start, we suggest looking at songs by Irving Berlin or classic showtunes.
Dance video:
Holiday Inn is a heavy dance show, although there are a few non-dancing roles. Submitting a dance video is highly encouraged, but not required. If you would like to submit a video, please watch the videos below for choreography and record a video of yourself performing one or both combinations.
(These videos are downloadable.)
How to submit your videos:
You can attach your videos to an email or send us a link to an unlisted YouTube video — whatever you're most comfortable with. Whichever method you choose, please email your videos to Abby Dotz at adotz@croswell.org by Saturday, May 23 at 5 p.m.
Questions or concerns?
This is new to all of us! If you need help with your submission or are unsure about anything, please email adotz@croswell.org. We are happy to answer any questions you might have as we work through this process together!
---
General audition information
All Croswell productions are cast locally with open auditions. If you would like to receive notices about upcoming auditions, please sign up for our auditions mailing list.