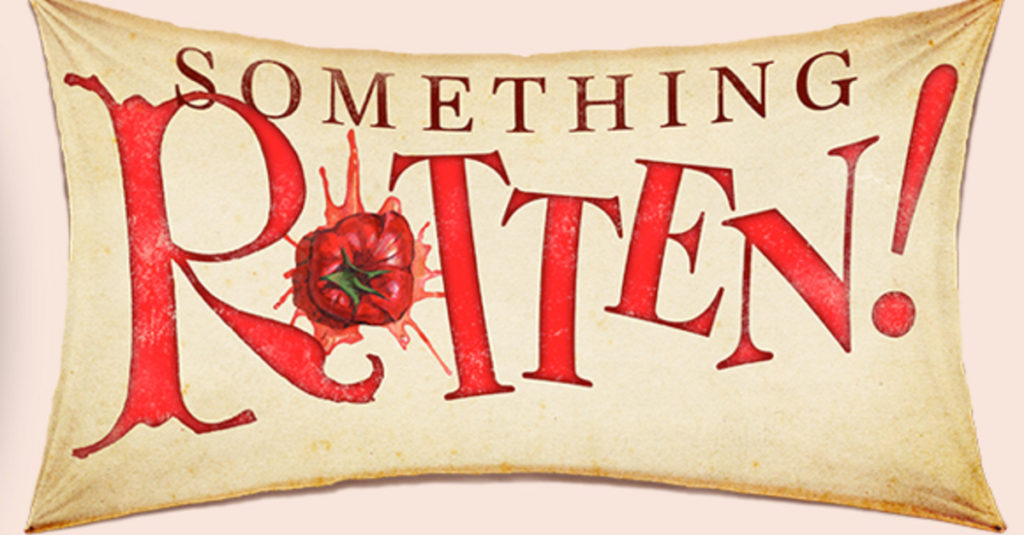 Auditions for Something Rotten
The Croswell is pleased to announce open auditions for our October production of the musical Something Rotten. The show will be directed by Mark DiPietro, with music direction by Jonathan Sills and choreography by Jessica Briggs.
Auditions will take place at the Croswell, 129 E. Maumee St., Adrian. The dates and times are:
Saturday, June 19 from 10:30 a.m. to 12:30 p.m.
Monday, June 21 from 6 to 8:30 p.m.
Sunday, June 27 from 4 to 6 p.m.
Callbacks will take place Sunday, June 27 from 6:30 to 8:30 p.m.
Please prepare a short vocal selection (we recommend about a minute long) and bring sheet music for the accompanist. The choice of song is up to you; the most important thing is that it's a piece you are comfortable with and that shows your vocal abilities well. Please also wear or bring clothes that you can dance in.
If you cannot make these dates but would still like to audition, please email Jen Letherer at jletherer@croswell.org. You can also contact Jen with any other questions about auditioning.
List of roles:
Shakespeare: The Bard. Over the top with a huge ego. Adult male, vocal range A-flat 2 to A-flat 4.
Nick Bottom: A struggling writer who cannot stand Shakespeare. Nigel's older brother. Adult male, vocal range A2 to G4.
Nigel Bottom: Nick's sweet younger brother. A struggling writer who falls in love with Portia, a Puritan. Adult male, vocal range E-flat 3 to A4.
Bea: Nick's wife. She loves Nick despite his past lack of success. She dresses up like a man to prove she can be an actor. Adult female, vocal range D3 to D5.
Portia: A Puritan woman who loves poetry, theater, and ultimately Nigel. Adult female, vocal range G3 to F#5.
Nostradamus: A soothsayer. Adult male.
Brother Jeremiah: Portia's father. A Puritan who thinks Nick and Nigel's plays are sinful. Adult male, vocal range G3 to G4.
Lord Clapham: A posh patron of the theater. Adult male.
Shylock: An investor to whom Nick and Nigel are in debt. Adult male.
Minstrel: Adult male, vocal range C#3 to A4.
Ensemble: Roles include Minstrels, Townspeople, Troupe, Lord Clapham, Shylock, Man Servants, Crowd, Chorus, and more.
---
General audition information
All Croswell productions are cast locally with open auditions. If you would like to receive notices about upcoming auditions, please sign up for our auditions mailing list.