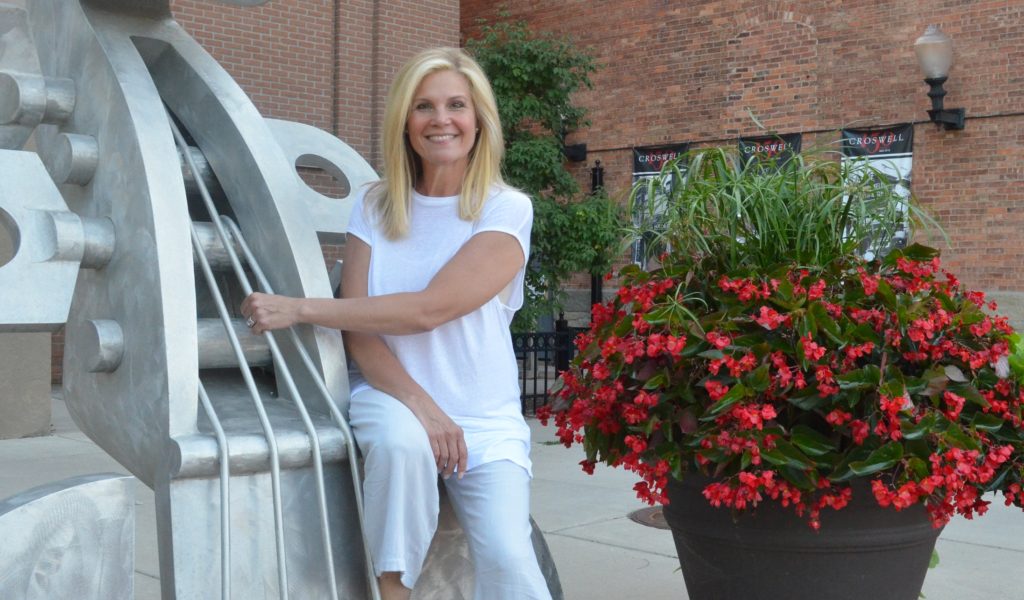 Erica Wyman was in high school the first time she performed on the Croswell Opera House stage. It was an Adrian High School production of No, No, Nanette, and that experience — along with some of her earliest Croswell productions, including The Pajama Game and The King and I — helped put her on the road to a theater career.
Wyman now lives in the San Francisco Bay area. Her resume includes 10 years with Beach Blanket Babylon, the Bay area's longest-running musical revue, and co-founding a musical troupe called Broadway Bound. She's also the conservatory director of the Hillbarn Theatre in Foster City, where she helps teach the next generation of theater stars.
Now she's back in Adrian for a special two-week engagement in The Drowsy Chaperone, which opens at the Croswell on August 12.
"This is my home," Wyman said. "This is where I really was introduced to and fell in love with theater, and because of this place, I made a career out of it."
After graduating from Adrian High School in 1983, Wyman attended the University of Toledo, earning a degree in theater in 1987. She has lived and worked in California since 1990.
Wyman was last seen on the Croswell stage in the 2013 production of 42nd Street. She also directed Sweet Charity in 2014.
Get tickets for "The Drowsy Chaperone" today!