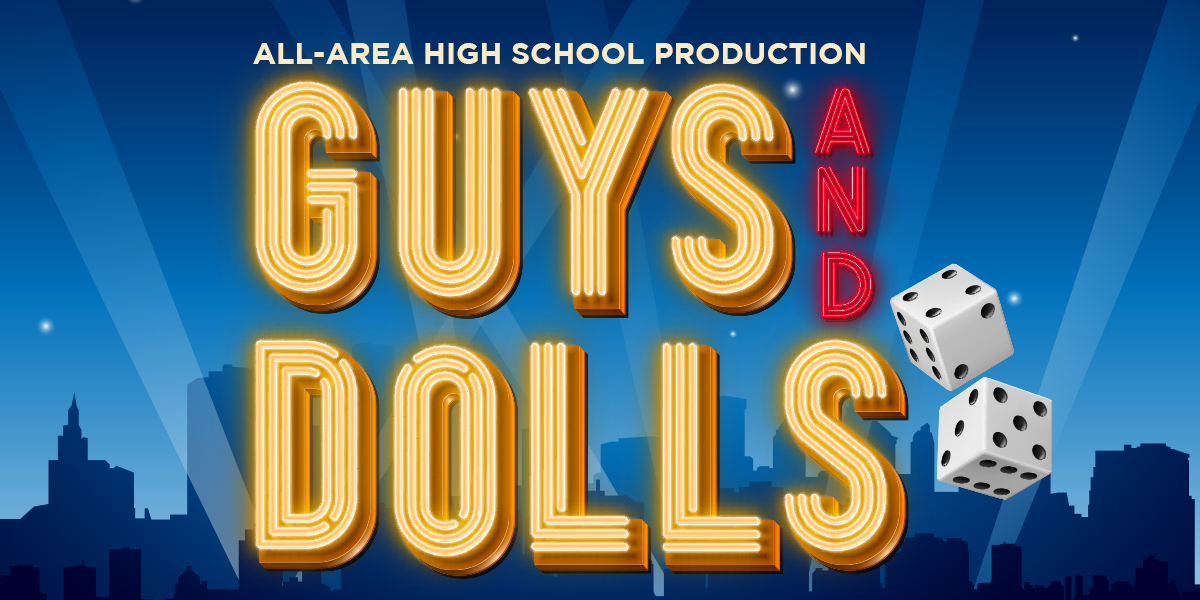 All-area high school musical
January 21-29
The top high school theater students from across southeast Michigan and northwest Ohio will come together to present a Broadway classic on the Croswell stage! Often called "the perfect musical comedy," this oddball romantic comedy features a brassy score straight out of the Roaring Twenties. 
Ticket prices
Adults: $25 / $18 / $12
Students: $12
Recommended audience
Suitable for all ages.
Accessibility
Wheelchair-accessible seating is available on the orchestra level. For people who require hearing assistance, we have both assistive headsets and a hearing loop system.
Creative team
Director: Chris Sancho
Music Director: Adam Miller
Choreographer: Deb Calabrese
Stage Manager: Eric Stone
Cast
Sarah Brown: Lila Brighton

Sky: Luke Gorsuch

Adelaide: Abby Knight

Nathan Detroit: Jon Antalek

General Cartwright: Marley Jacobson

Abernathy: Aiden Ketola

Nicely Nicely: Oden Berthelsen

Benny Southstreet: Jamari Williams

Harry the Horse: Jonathan Dahn

Rusty Charlie & Joey Biltmore: Nicholas Trevino

Big Julie: Gage Sterling

Angie the Ox: Julia Jones

Society Max: Alex Pizaña

Emcee & Stanley the Scratch: Tyler Condon

Lt. Brannigan: Chance Adkins

Mission Band: Lauren Howard, Rosemary Olsaver

Hot Box Dancers: Madelyn Bowman, Zara Garrison, Camdenne Kruse, Genevieve Lucas, Isabela Guerrero, Sage Pizaña, Lilian Schmid, Abigail Van Camp

Ensemble: Meredith Baughey, Madeline Bough, Amelia Bowman, Claire Cousineau, Jenna Ferguson, Chase Kulik, Trenton Miller, Macy Schmidt, Evan Schultz, Grace Steinke, Astrid Thomas, Ella Trevino, Trent Umpstead