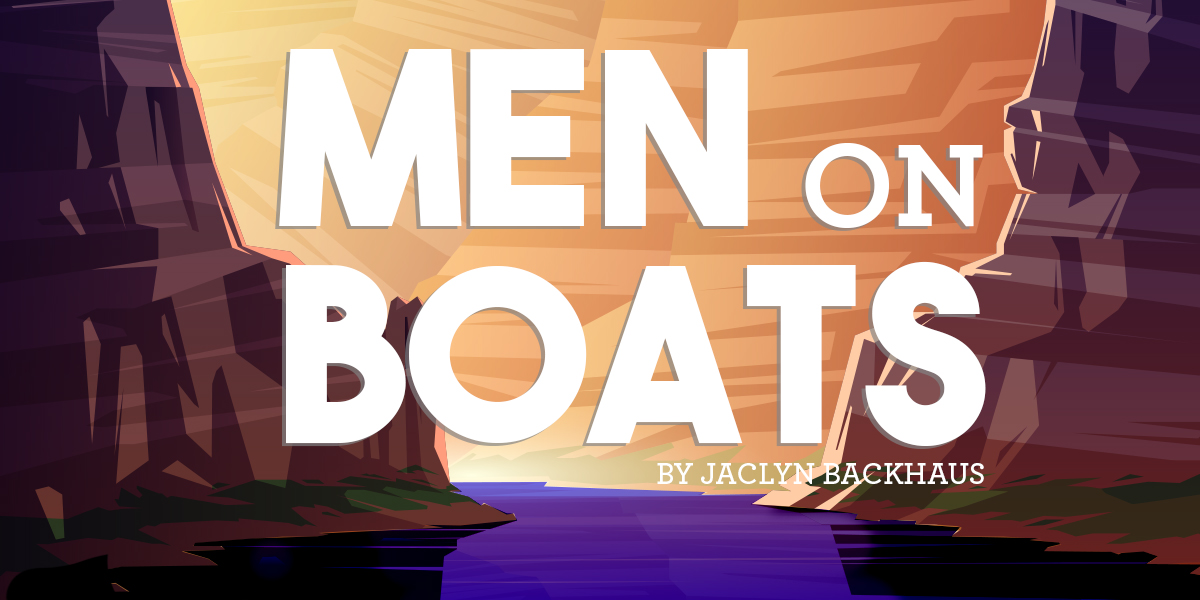 February 25 to March 5
Ten explorers. Four boats. One marvel of nature. In this comic retelling of a true story, a cast of 10 women portray the first white men to lay eyes on the Grand Canyon. This clever play blends uproarious comedy and biting satire into a satisfying whole.
Ticket prices
Adults: $30 / $25
Students: $20
Recommended audience
Includes some adult language; recommended for ages 13 and up.
Accessibility
Wheelchair-accessible seating is available on the orchestra level. For people who require hearing assistance, we have both assistive headsets and a hearing loop system.
Creative team
Director: Jen Letherer
Movement Coordinator: Chloe Whiting Stevenson
Stage Manager: Aaron Treadway
Cast
John Wesley Powell: Erin Couch
Dunn: Emily Gifford
Sumner: Kyler Mattoon
Old Shady: Jessica Dougherty
Hawkins: Megan Clark
Bradley: Kaitlin Park
Hall: Taylor Goodin
O.G./Just Jim: Molly Humphries
Seneca/Johnson: Ava Hanley
Goodman/Mr. Asa: Michelle Blumenau
Men on Boats is marvelously destabilizing both as history and theater. The stalwartness and selfishness of the adventurers — their cockiness and cluelessness — become biting satire when sent up by women.