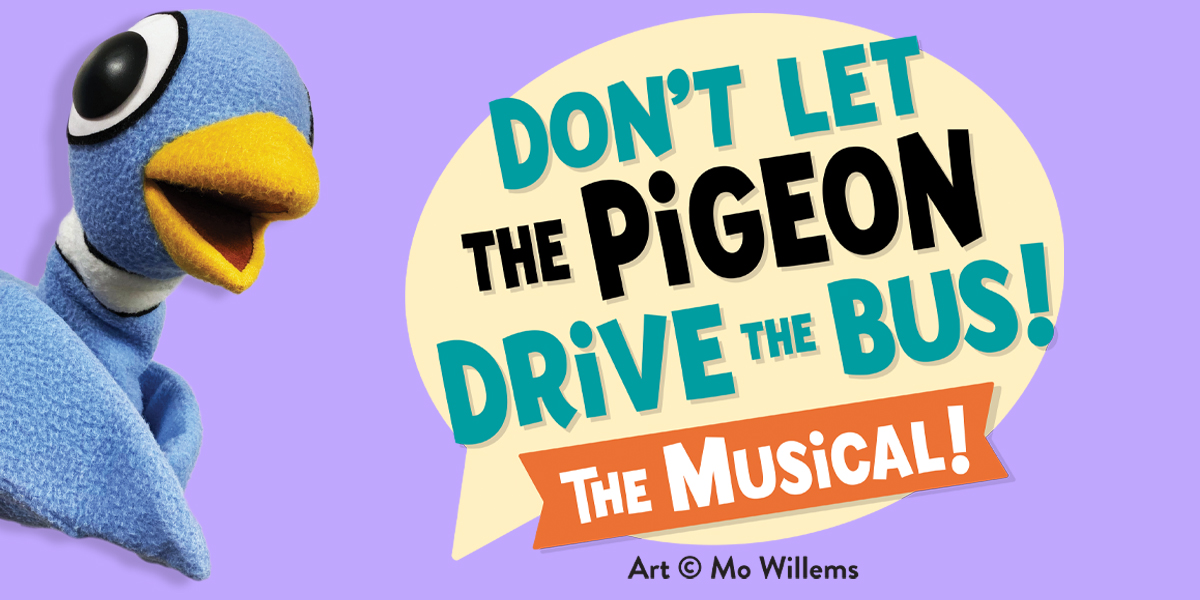 Don't Let the Pigeon Drive the Bus!
March 17-19
It's not easy being a pigeon — you never get to do anything! But when a school bus driver has a crisis that threatens to make the passengers late, maybe that wily bird will get to take the wheel after all. Based on the popular children's books by Mo Willems, this hourlong musical for young audiences is an unforgettable ride!
Dates and times
A sensory-friendly performance has modifications intended for children who are on the autism spectrum or have sensory processing issues. These modifications include keeping the house lights partly up during the show and minimizing any potentially startling sound or lighting effects. (Please note that due to the nature of live theater there is a limit to how much sound can be controlled. Children who use noise-canceling headphones are welcome to bring them.) In addition, children who need to get up and move during the show are free to do so, and quiet spaces will be provided throughout the theater for any child who needs a momentary escape.
Recommended audience
Suitable for all ages; particularly recommended for younger elementary-aged children.
Accessibility
Wheelchair-accessible seating is available on the orchestra level. For people who require hearing assistance, we have both assistive headsets and a hearing loop system.
Creative team
Director: Cristina Pellerano
Music Director: Wynne Marsh
Choreographer: Joe Dennehy
Stage Manager: Michelle Doerfler
Cast
The Pigeon: Reed Schwieterman
Bus Driver: Kelly White
Bus Engine: T.S. Sanger
Businessman: Tom Hodgman
Teenager: Chance Adkins
Old Lady: Haylie Blohm