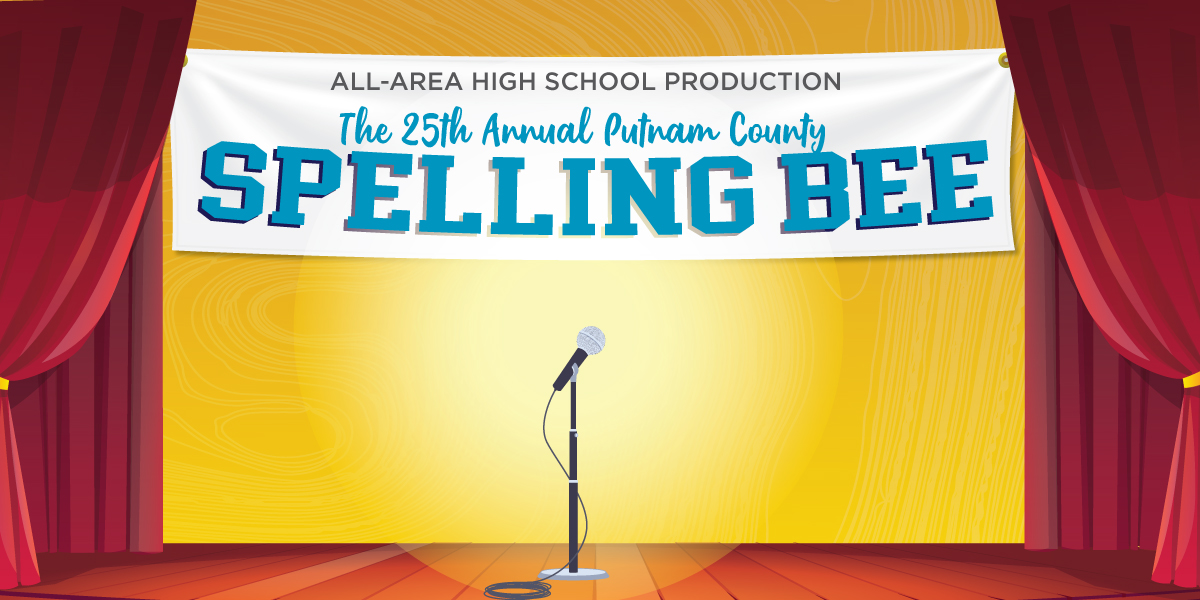 The 25th Annual Putnam County Spelling Bee
January 27–February 4, 2024
The Croswell's 13th all-area high school musical. In this offbeat comedy, an eclectic group of six middle-schoolers vie for the spelling championship of a lifetime. A riotous ride, complete with audience participation.
Dates and times
Saturday, January 27 @ 7:30 p.m.
Sunday, January 28 @ 2:30 p.m.
Friday, February 2 @ 7:30 p.m.
Saturday, February 3 @ 7:30 p.m.
Sunday, February 4 @ 2:30 p.m.
Bringing a group?
We offer group discounts on orders of 14 tickets or more! Call 517-264-7469 to make a group reservation.
Ticket prices
Adults: $25 / $18 / $12
Students: $12
Recommended audience
Suitable for most ages.
Accessibility
Wheelchair-accessible seating is available on the orchestra level. For people who require hearing assistance, we have both assistive headsets and a hearing loop system.
Creative team
Director: John MacNaughton
Choreographer: Jessica Briggs
Vocal Director: Gabriel Hagedorn
Conductor: Kevin S. Foster
Cast
Chip: Eliott Powers
Leaf: Luke Barden
Barfee: Andrew Landingham
Olive: Hallie Yuen
Logainne: Wynter Osstifin
Marcy: Macy Schmidt
Paula: Jenna Ferguson
Rona: Lila Brighton
Panch: Nicholas Trevino
Mitch: Madeline Bough
Jesus: Tyler Condon
Carl Dad: Aiden Ketola
Dan Dad: Alex Pizaña
Olive's Mom: Mylee Strock
Olive's Dad: Chance Adkins
Leaf's Mom: Emilia Parker
Leaf's Dad: Trent Aneed
Marigold: Izzie Medley
Brook: Lana Wagner
Pinecone: Abigail Lipsitz
Raisin: Brenna Gifford
Landscape: Camdenne Kruse