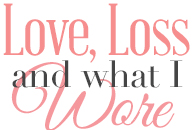 The Croswell Opera House in downtown Adrian has scheduled auditions for its upcoming production of "Love, Loss and What I Wore," a play by Nora Ephron and Delia Ephron.
Based on the bestselling novel of the same name by Ilene Beckerman, "Love, Loss and What I Wore" is a series of funny and poignant sketches in which the characters describe moments in their lives through the lens of what they were wearing at the time.
The cast will consist of five adult women of varying ages and body types.
Auditions will take place from 6-8 p.m. Sunday, Jan. 18, and 7-9 p.m. Monday, Jan. 19, at the Croswell. Because the show is a play rather than a musical, singing and dancing are not required.
Performances will take place the weekends of March 21-22 and March 27-29.
The Croswell's artistic team is committed to flexible, imaginative casting. Performers of all ethnicities and backgrounds are encouraged to participate. Reasonable accommodations will be made for anyone with special needs. The Croswell does not pay for participation in performances, but is committed to providing cast members with a professional-level experience in a friendly community theater environment.
The Croswell is at 129 E. Maumee St., Adrian. For more information, call Jere Righter at 517-263-6868 or email jrighter@croswell.org.