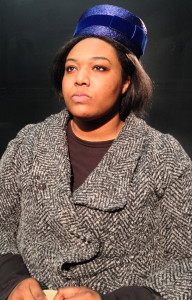 Heroes of the Civil Rights Movement will come to life on stage on Saturday, Feb. 7, when the Croswell Opera House welcomes the touring production of "Rosa Parks and Forgotten Friends" to downtown Adrian.
The performance is at 11 a.m. and is the final show in the Croswell's 2014-2015 Spectacular Saturday Series for children and families. A free preshow art activity, sponsored by Dr. Josephine Weeden, will be offered from 10 to 11 a.m.
"Rosa Parks and Forgotten Friends" is an educational journey featuring historical figures like Frederick Douglass, the Tuskegee Airmen, the Buffalo Soldiers and Sojourner Truth. It's intended for audiences ranging from third grade to adults.
The show is presented by Bright Star Touring Theatre, a national company based in North Carolina that performed "Once Upon a Time" and "Sadie's Spectacular Saturday" at the Croswell last year.
Croswell artistic director Jere Righter said Bright Star's productions offer something for people of every age.
"The show is geared toward school-aged children, but there are always some references that adults will get and find funny," she said. "They tell a story that everyone can enjoy, and that's also intelligent and a great learning experience."
Righter noted that the show has particular significance for the Croswell because one of the historical figures it features, Frederick Douglass, actually visited the theater during his lifetime. Douglass, a famed abolitionist and orator, spoke at the Croswell in January 1872.
"I think it's cool that in this case the Croswell's history is coinciding with national history," Righter said.
Admission is $12 for adults and $5 for youth 15 and under. To purchase tickets or for more information, call 517-264-7469 (264-SHOW) or go to croswell.org.