Most recently seen as Jean Valjean in last summer's hit production of "Les Miserables," Eric Parker is returning to the Croswell stage in July as Edward Bloom, the lead character in the new musical "Big Fish."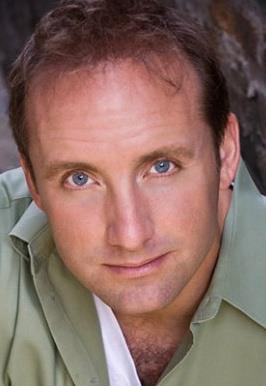 "Big Fish" follows the life of Edward Bloom, a traveling salesman from the Deep South, through the lens of the fantastical stories he always told his son. Now grown and expecting a child of his own, the son is struggling to come to terms with his father's tall tales — before Edward's cancer takes him away. The result is a story that's full of both on-stage spectacle and emotional resonance.
Here, Parker talks about "Big Fish" and playing this larger-than-life character.
What do you enjoy about this story?
I enjoy what it says about fathers and sons. Now that I'm an adult and my parents are older, and as I'm facing choices in my own life as far as what to do with the rest of it, it's really interesting to put myself in the role of someone who's so confident in his own truth and his way of imparting his love and his wisdom onto his kid.
I also like what it says about the romance between Edward and Sandra, his wife, and how it's so unbelievably romantic and sweet, yet completely true and honest. Everybody wants to be struck by that bolt of lightning.
Tell us about Edward Bloom. What kind of man is he?
Edward Bloom is a self-made man in the truest definition of the word. He is the hero of his own story. He's a traveling salesman, makes lots of friends, and he's a very open and gregarious guy. He's full of love for people, and for life, and for his family most of all.
But even though he makes a lot of friends, his relationship with his son is difficult. How does that come about?
Well, as he's off working, he comes back and tells these stories to his kid, and the stories are fantastic. Edward's son wants answers, he wants "just the facts, ma'am," and his father has given him all these fantastical tales.
The kid is a very smart man. Like his father, he can be strong-willed. And as his own fatherhood approaches, he starts ruminating on his relationship with his father, and his father's cancer puts a deadline on that. It's not until the end that he realizes, just in the nick of time, what his father's tall tales were meant to be, how they have inspired him, and what they meant to him.
Your last role at the Croswell was in "Les Mis," a very well-known musical, and this is a much newer show. What's that like?
Jere Righter had been talking about this show for a while, and I bought the cast album at her urging, and I loved it. I'd never seen the movie or read the source novel, but the score is great, and especially where I am in my life, it speaks to me a lot.
In many ways, Edward Bloom is a bigger role than Jean Valjean. He engages more with people. "Les Mis" is all about big brushstrokes — and this is too — it's just that the palette is a lot more diverse.
Why should people come see this show?
Even though it's got deep themes, it's funny — it's got a lot of jokes, a lot of heart, a lot of laughs — and you'll need Kleenex too because it's got sad moments in it.
The score is big and romantic. It's got some really wonderful ballads. It's not a rock score by any sense of the imagination, but it does have a very contemporary sensibility about it.
It's about a man and his town and his life and his romance and his children. It's like a Frank Capra-esque, big ol' full-of-heart musical.
Jessica Adams has done some wonderful choreography. There's a big tap number that's very well done. The actors are all very good, and Betsy Lackey is doing her usual fine work as director. Jonathan Sills' music direction is always to die for, and Ashlynne Abraham has come home with wonderful ideas on how to costume this thing, and it's no small feat.
It's got visual spectacle too — there's a cave, a circus, a field of daffodils, an eight-foot giant on stage. Much like "Mary Poppins," there's some scenic magic in the show that I think will be thrilling.
"Big Fish" opens July 17, featuring Eric Parker as Edward Bloom, Kyrie Bristle as Sandra, Dale White as Will and Tara Ann Althaus as Josephine. Order tickets online at croswell.org or by calling 517-264-7469.