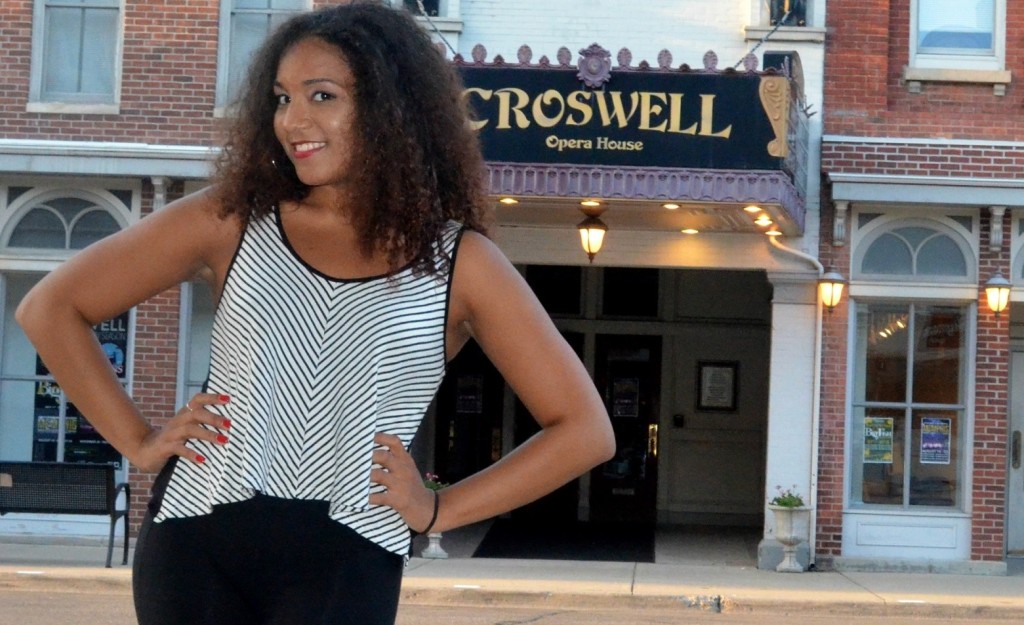 Just after her graduation in 2010 from the Toledo School for the Arts, Toledo singer-songwriter Tatiana Owens moved to New York to pursue her music career. Now she's back, visiting her hometown and starring in a two-weekend run of "Memphis" at the Croswell Opera House in Adrian.
The show runs Aug. 14-16 and Aug. 21-23, with Friday and Saturday shows at 8 p.m. and Sunday shows at 2:30 p.m.
"Memphis" is a Tony Award-winning musical set in the segregation era and the early days of rock 'n' roll. It's loosely based on the life of Dewey Phillips, who was one of the first radio DJs to play African-American music for a white audience.
Owens plays Felicia Farrell, a talented black singer who falls in love with Huey Calhoun, the character based on Phillips. She stars alongside Dan Clair of Canton, who plays the eccentric Huey.
"It is a tale of the birth of rock 'n' roll and how it brings people together and changes the lives of an African-American woman and a white man," Owens said.
The story is powerful and emotional, and so is the music, which runs the gamut of musical styles.
"It's soulful, jazzy, bluesy and rocky," Owens said.
Owens began making a name for herself as early as elementary school, when Toledo Mud Hens fans came to know her as "the little girl with the big voice." When she was just 10, a Toledo Blade writer said her voice "bursts in the air like tiny rockets, exploding with energy and emotion."
She was introduced to musical theater as a student at the Toledo School for the Arts, learning from Deb Calabrese, who is also the director of this production of "Memphis."
Since moving to New York, Owens has released her own EP, "Colorful," and had her music featured everywhere from VH1's "Love and Hip Hop" to ABC Family's "Becoming Us." Her song "Pendulum" was released by Def Jam Records/Universal Music Group as part of a "Love and Hip Hop" compilation, and her song "Winter Holidays" was featured on the Northwest Ohio Make-A-Wish Foundation's benefit CD, "Holiday Wishes II: River of Stars."
She previously appeared on the Croswell stage in 2010's "A Chorus Line."
"Memphis" opens Aug. 14. The Croswell is at 129 E. Maumee St. in downtown Adrian. Tickets range from $15 to $35 and can be purchased here or by calling 517-264-7469.
If you go…
What: "Memphis"
Where: The Croswell Opera House, 129 E. Maumee St., Adrian
When: Aug. 14-16 and 21-23, with Friday and Saturday shows at 8 p.m. and Sunday shows at 2:30 p.m.
Admission: $15 to $35